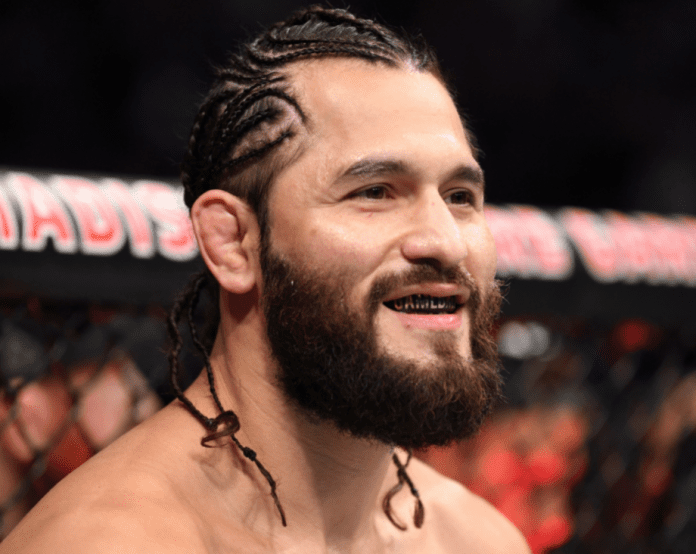 Jorge Masvidal made his intentions clear in a message to Colby Covington. Ahead of their much-awaited grudge match at UFC 272, Jorge Masvidal sent an alarming message to fellow UFC welterweight contestant Covington.
There seems to be no end to the animosity between the two and it seems to be intensifying each day. It has turned out to be a classic tale of friends-turned-foes that has gripped the MMA audience. The rivalry is shaping up into one of the greatest ever since the one between Khabib Nurmagomedov and Conor McGregor.
Their rivalry is a dream for a scriptwriter, such as the intense hatred between the two opponents. Jorge Masvidal issued a fresh challenge in a chilling tweet recently, he reminded Colby Covington that he had been banned from his previous gym, the American Top Team.
He even warned 'Chaos' that the UFC could cut him with a loss as there has been a similar situation in his career before.
Jorge Masvidal And Covington Face-Off In Las Vegas On March 5
Jorge Masvidal and Covington face off in the UFC 272 main event at Las Vegas's T-Mobile Arena on March 5.
Masvidal with an impressive record of 35-15 in MMA and 12-8 in UFC sent out a chilling message to Colby Covington with an MMA record of 16-3 and 11-3 in UFC.
Jorge Masvidal sent out a selfie from the gym and captioned that he was at the shrine that was home to 'real motherf******.' He taunted that it must have hurt Covington to see the American Top Team logo knowing that he had been thrown out of the club.
Masvidal said that he would break Covington's face and send him back to the Indian reservations.
The two had been roommates and best friends at the ATT. But as both rose to title contention, they drifted apart. Covington ended up at MMA Masters. Both have taken shots at each other before.
While Covington lost to Nigerian Kumaru Usman at UFC 268 last November, Jorge Masvidal also lost to Usman in 2021.