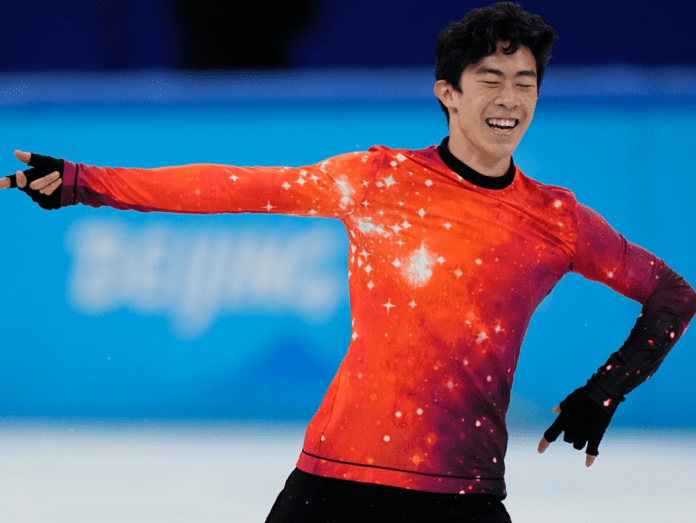 After setting a world record in the men's short program figure skating competition at the Winter Olympics, 2022, Nathan Chen goes for an Olympic title on Wednesday. It could turn out to be a big day for the United States as Chloe Kim is also expected to be a strong contender for a gold medal in snowboarding.
Nathan Chen not only performed superbly in the short program figure skating, but he was also way ahead of his biggest rival, Yuzuru Hanyu of Japan, who came in a distant eighth. This has cleared the way for Nathan Chen even more.
Chen is a 3-time world champion and came in a disappointing fifth at the 2018 Winter Olympics. But he seems to have got his act together and appears poised to take over from Hanyu.
Nathan Chen said that it would not be wise to count out any one of the athletes competing. The competition was not one single program and what takes place in the short program is not an indicator that the same would happen in the free program.
The free skate will be covered by both NBC and USA network on prime time. The initial two groups are on at 8:30 p.m. followed by Group three and four.
The other competition coming up is the women's halfpipe. Kim is the defending champion and won the 2019 and the 2021world championship. The US has won four of the six Olympic golds in the women's halfpipe.
Nathan Chen Remains Favorite For The Gold Medal
Nathan Chen remains the favorite for the gold at the 2022 games. And this time he has not shown signs of pressure or nerves. It was a near-flawless performance from the Chen, aged 22. It includes 2 quadruple jumps plus a single triple axel. He also logged the day's highest score at 113.97 and the highest in the short program in the history of figure skating.
Nathan Chen said that he was elated as the short program did not go his way at the last Olympics. It felt great to get the chance to skate the program in a way that he wanted, he said.