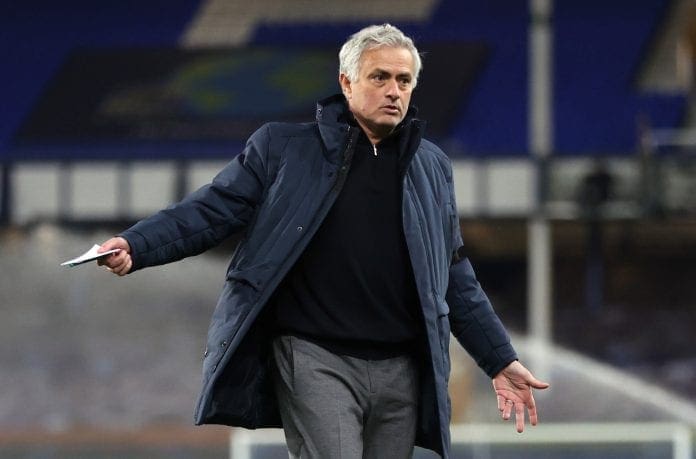 Tottenham Hotspurs have decided to relieve Jose Mourinho from the managerial post after almost a year and a half. The decision was announced on Monday. It follows immediately after the uproar over the club, along with 11 others, deciding to create the European Super League.
Jose Mourinho Fails To Find Success Again
The Portuguese manager is set to receive compensation of about 20 million pounds. His contract ran till 2023. Daniel Levy, the Hotspurs chairman, voiced his gratitude for Jose Mourinho and the coaching staff. He said that they were extremely resilient during the troubling pandemic times. As such, Levy enjoyed Mourinho's work here and said that the club will always welcome him.
Currently, Tottenham sits at seventh place in the domestic league, trailing fourth place by five points. They are going up against Manchester City next in the final of the EFL Cup on Sunday.
Jose Mourinho, 58, has been defeated in 13 games this season across all competitions, the highest number of losses in his entire managerial career. Players have also been reportedly growing frustrated with his tendency to criticize them publicly after a loss. In 2019, November, Mourinho had been signed to replace Mauricio Pochettino to help the club finally get a trophy.
Reportedly, the club wanted to avoid taking the decision until the season ended because they were not sure where they would be competing next season. However, the UCL has become utterly chaotic after the recent announcement regarding the breakaway tournament. Even with the imminent legal challenges coming their way, the founding clubs are confident that the new league will be a successful business venture.
Ryan Mason has been confirmed as the interim manager, the club said on Monday. Along with Chris Powell, the two shall be the ones looking after training until the new manager is signed. Brendan Rodger and Julian Nagelsmann are reportedly the top prospects.