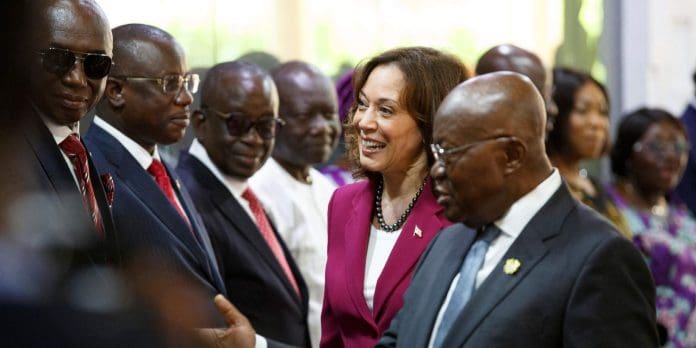 Kamala Harris was totally intimated by the experience. A wave of pain went through her, she was seen wiping her tears. She was visibly shaken by it. She placed a bouquet of flowers in memory of all those slaves. She saw how they were being treated there. The assembly took place at Cape Castle in Africa. She was totally overwhelmed by all the memories that came to her when she touched the century wall. The wall was built in memory of all those Africans.
The Lifetime Experience Kamala Harris Has Bagged
While giving the speech her voice broke. Kamala Harris didn't hide her emotion in front of the audience. She was moved by all the stories she had heard. The crime that took place at that castle. The blood was shed there, the evil crimes took place.
Kamala Harris further said no one should forget to pay tribute to those who lost their lives here. A historical moment was created at that place and all the new generation must learn from this. They should be made aware of their past generation. What kind of torture they had to go through.
Kamala Harris is the second person who visited the place, after Barack Obama. Obama had a direct bloodline connection to the continent. It was a moment of pride for Kamala Harris, she looked up at his name.
Kamala Harris was proud to be there, she is a black American Indian woman. A child of Jamaican-Indian immigrants. Afterward, she shared how badly she wanted to be a prosecutor. She grew up witnessing injustice and anger started building in her. The vice president while she was there made her speech focused on how black society has come forward. And what else needed progress needs to be made for equality.