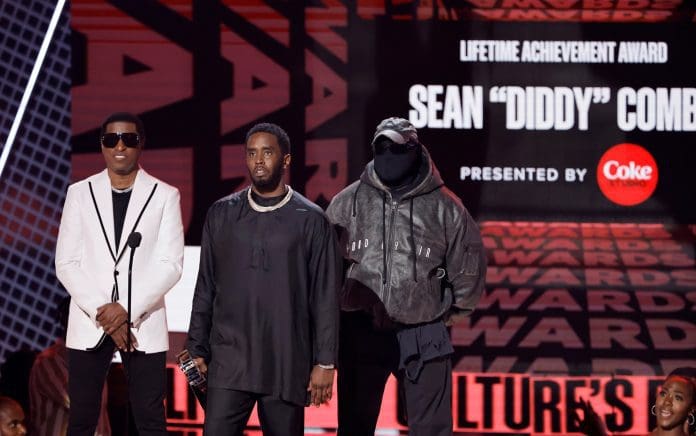 The former American rapper and the famous KKW makeup and SKIMS owner Kim, who is also mother to four kids with Kanye West. They separated last year.
This Isn't Kanye West's First Time Throwing Shades At Kim
Just after Kanye West and Kim Kardashian separated, he lost his sanity; he always used social media platforms to make his point or cause stress to the mother of his children. Every time he apologizes after throwing tantrums and claiming he has no voice in parenthood. Somewhere pointing out his opinions on this co-parenting isn't being valued. He further added that it's not always up to the women; men's voices also matter.
Kanye West is not only a rapper; he also shares an interest in designing as well. He maintained his co-creation with Adidas and Gap. However, later both brands had a fallout with him, as the feud between Kanye West and Kim Kardashian affected it on a large scale. Last February, Kim filed for divorce; after that, both Kanye and Kim moved on and dated. The reason behind their separation is unknown to the world, but Kim felt their marriage was over and had known it for a long time.
Despite everything, the divorce was peaceful. Kanye did make a fuss about Pete Davidson and Kim's relationship and apologized later. After the recent fatherhood drama on social media, he apologized publicly and asked for forgiveness mentioning his children's mother needs to be stress-free and at her best self. Kanye further said that his religion calls him more robust; before anything, he is a father. He penned down those words to make his point valid, and according to him, "he did what other dads cannot do."
Kanye shared his wishes for their children to be in the private Christian school Donda Academy, parallel with their current LA school. Kim is yet to share her thoughts on this.