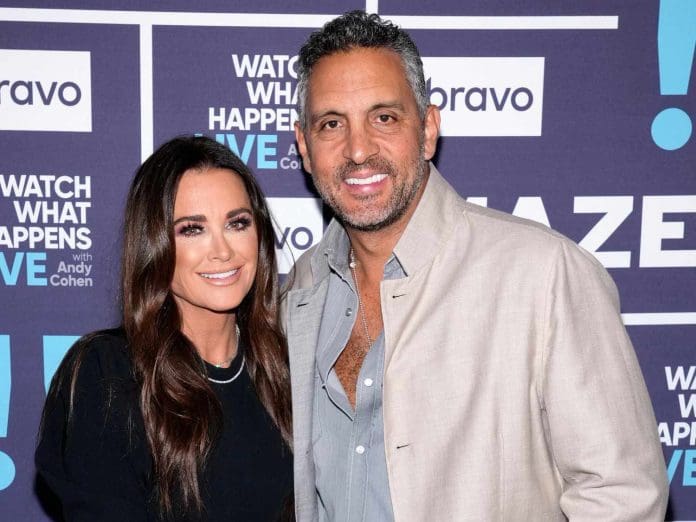 Kyle Richards seems to be quite frank about how she has handled her separation from Mauricio Umansky. In an interview with her fans in the new Amazon Live session, the star of Real Housewives Of Beverly Hills admitted that she had been navigating through her relationships and her last relationship with her estranged husband has been quite tough for quite a few reasons.
The 54-year-old confessed after a fan went on to ask about her welfare, that the question was very loaded, and she expressed that it had been very hard for her because it was playing out and in the open, so a lot of people saw them when their relationship was at its last stages.
Kyle Richards Talks About Separation With Her Husband
Kyle Richards further clarified that the former couple still cared about each other a lot, and then noted that the couple had recently returned from a vacation to Italy with their entire family. Though she implied that she and her former husband were on good terms, Richards then refrained from putting out any more details about their relationship and then admitted that it was a lot to deal with at that point in their lives.
On the 3rd of July, PEOPLE went on to confirm the decision of the couple to separate after 27 years of their marriage. A source close to the pair claimed that Kyle and Mauricio had been separate for quite some time now, but they are still living under the same roof.
Kyle Richards had first met Umansky at a nightclub in 1994- and during that time, Richards was divorced from Guraish Aldjufrie, her first husband, with whom she had a daughter Farrah Brittany, who is now 34 years old. After getting engaged later that year the couple had tied the knot back in January 1996 and then welcomed three daughters- Alexia, Sophia, and Portia.