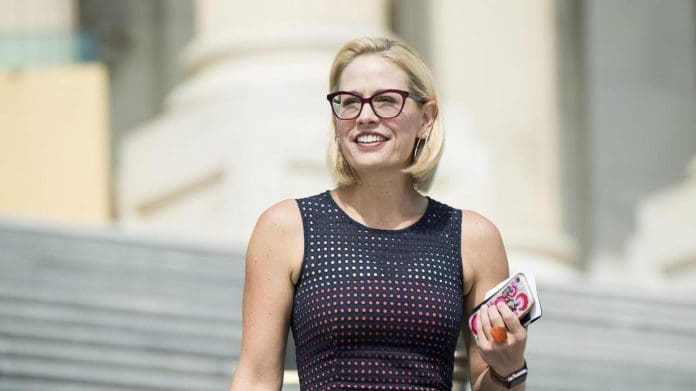 Kyrsten Sinema, the number two troublemaker in the Democratic camp after Senator Joe Manchin could turn out to be the next potential hurdle even as Arizona Democratic Senator's party tries to pass the landmark climate, tax, and health-care package in August. The most likely point where she could cause trouble is the carried-interest issue. She has long been an opponent to it.
Chuck Schumer, the Senate Majority Leader, and Sen. Joe Manchin, the moderate Senator from West Virginia announced on Wednesday that they had finally reached a deal on a $369B package in energy and climate spending. Another $313B has been allocated to corporate tax increases. There is also an increased tax rate on carried interest and increased funding of tax audits.
The agreement has been accepted by almost all the Democratic caucus members. But then it has to be all 50 Democratic members on board or none at all. The Senate has split down the middle and only the deciding vote of Vice President Kamala Harris can clinch the result. The Democrats are resorting to a special budget process as the Republicans have unitedly opposed it.
Kyrsten Sinema Has Been Silent On The Deal
Kyrsten Sinema is yet to comment on the deal between Schumer and Manchin. It surprised many members of the caucus, many of whom came to know about it only after a press release by Joe Manchin.
While Senate Democrats are confident that they will have all 50 members on board. And that includes Kyrsten Sinema. But Republican Senator John Cornyn, who has worked closely with her to push through a bipartisan gun safety bill says that Krysten Sinema is frustrated and shocked at not being looped in. and Republicans are hopeful that she is their only chance to scuttle the bill.
Schumer has declined any comment on Kyrsten Sinema's potential vote, while Manchin has told reporters that he had not spoken to her but hoped she would be receptive.