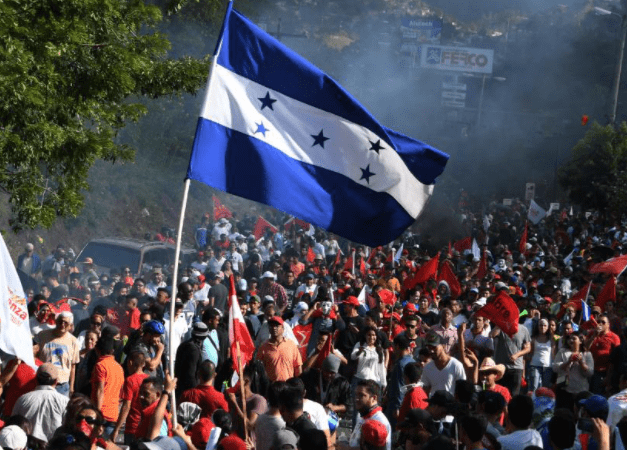 The left opposition candidate Xiomara Castro claimed victory in the Honduran election. Early results have given her a commanding lead, setting her on course to turn out to be the first female president of the tiny Central American nation.
Preliminary results after 40% of the votes have been counted reveal that Castro is leading with a 53.5% share. Other candidates at the election include the National Party candidate, Nasry Asfura, who garnered only 34%.
The 62-year-old Castro is the wife of the former President of Honduras, Manuel Zelaya. She is competing in the Honduras election in an arena that has over 12 candidates. Supporters hailed the triumph that puts an end to the over more than a decade of conservative rule and brings the left party back to power since her husband was overthrown in a coup in 2009.
In her short victory address, with the Honduras election results a foregone conclusion, Castro assured a government built on reconciliation. She has revealed her plans to utilize referendums to build up direct democracy. It is a means that is used by the leftist president of Mexico, Andres Obrador.
First Honduras Election To Give A Clean Verdict After Past Controversies
Castro assured that there would not be any more abuse of power in the country. She appeared dressed in a red jacket and was flanked by the presidential runner-up in 2017, Salvador Nasralla. The popular TV host joined her as an election candidate for the post of VP.
The current Honduras election result appears to give a clear verdict in favor of a candidate than previous ones. Irregularities in voting patterns had led to violent protests in the previous Honduras election and had given Juan Hernandez a controversial second term.
National Party officials were prompt to claim victory in the Honduras election as polls closed. The electoral council said that there has been a historic turnout in this Honduras election.