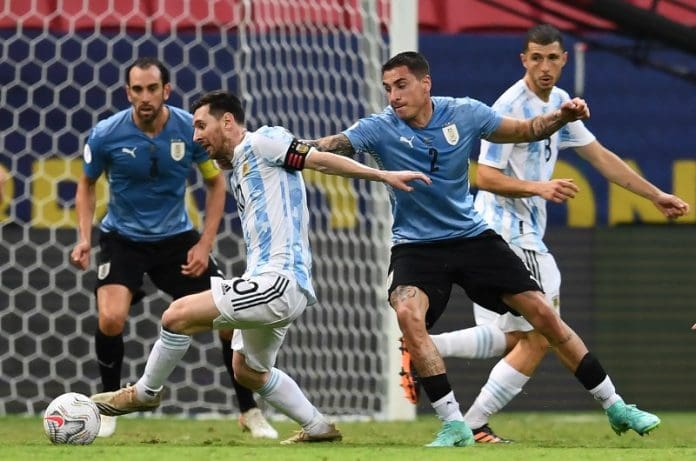 Lionel Messi has rescued Argentina again. The football magician from Argentina has scored a sensational grounder from the outside of the D-box, to keep the country alive in the World Cup.
As Argentina lost to Saudi in their opening match of the game, It was seemingly tough for them to qualify, they had to win the Mexico match to make them strong contenders of the Kos, and their magician delivered in those crucial times.
However, it was a dead game in the first half. Mexico with their strong mid-block tactics was not allowing Argentina anywhere near their goals. It was evident from their approach that they just want a draw. However, in the second half, the Argentine coach played a tactical masterclass that allowed Messi more free space in the middle of the park.
Lionel Messi after that placed a precise yet powerful grounder in the bottom right corner of the Mexico goal and their star keeper Guillermo Ochoa had zero chances of saving that.
Lionel Messi And Enzo Fernandez Kept Argentina and the Argentine Dreams Alive In This World Cup:
After Messi broke the deadlock, Argentine wonderkid Enzo Fernandez of Benfica scored a sublime curler to help Argentina with hope.
As things stands right now, group C is the most open group in the World Cup. Any team can reach to the Kos from the group. Argentina will face a confident Poland in their next fixture where if they win they don't have to wait for any other results of any other match.
However, there are still many math's regarding the qualifying of each of the teams. Mexico, who once more provided almost little offensively, has only one point from its initial 2 games after drawing 0-0 with Poland in their opener. In order for El Tri to have a hope of placing in the top two, they must defeat Saudi Arabia on Wednesday.