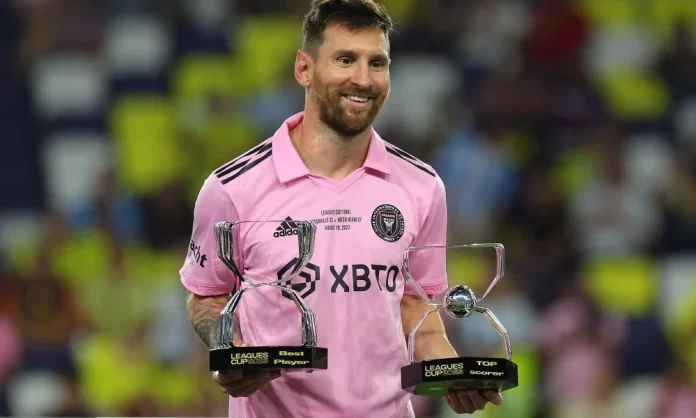 On Aug 19th, Saturday, Lionel Messi put the ball in the net in signature style as Inter Miami got the better of Nashville FC in the finals of the League Cup. The match needed a penalty shootout to determine the winner.
Lionel Messi Proves His Abilities Once More
Both teams in the league cup final were playing for their club's first trophy since they joined Major League Soccer in 2010. However, Lionel Messi, the captain of Inter Miami, broke the deadlock in minute number 23. His sensational curling shot sailed past the defending wall to nestle into Nashville's top left corner. The strike put Miami up by 1 goal to nil at Tennessee's Geodis Park.
Nashville FC, regardless, did not give up and managed to get an equalizer in the second 45 minutes of play. Fafa Picault managed to head the ball into the net from a corner kick in minute number 57. The ball had taken a deflection from both Benjamin Cremaschi as well as Drake Callender of Inter Miami before going past the goal line.
The rest of the match continued to have close encounters. However, neither side managed to find another goal to swing the match in their favor. As such, the two teams headed into a penalty shootout to settle the matter. Lionel Messi, Jordi Alba, and Sergio Busquets all managed to make their penalties count on the side of Inter Miami.
The initial 5 kicks per side was not enough, so a sudden death was required. The sudden death lasted till the goalkeepers. While Inter Miami's Callender managed to convert his chance, Elliot Panioco, the goalkeeper of Nashville, saw his attempt denied, leading to Inter Miami lifting the trophy.