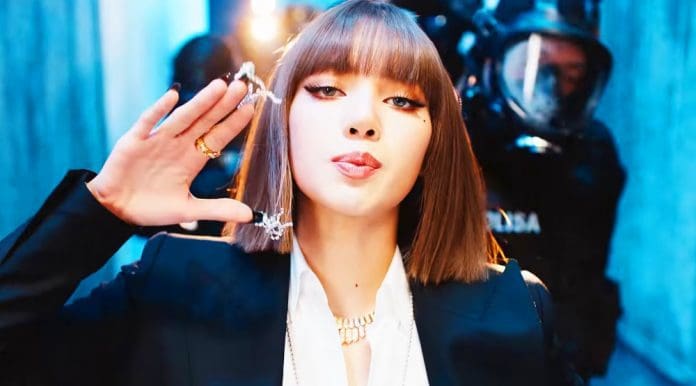 Lisa, the singer, and rapper of the world-famous Korean girl band Blackpink released her first solo single album on Friday, September 10. She also released a music video for the much-awaited album's title track, "Lalisa."
The album has four tracks, including the title track 'Lalisa' and B-side 'Money', along with their instrumental versions.
Lalisa was written by common Blackpink collaborators 24, Bekuh Boom, and Teddy Park, while Money was penned by 24, Boom, R.Tee, and Vince.
Lalisa To Show That Lisa Has A Confident Side
 In a press meeting before the project's release, the Thai-born singer said she hopes the song would show the strength of her name and her confident side.
She hopes that audience will hear the song and be amazed. She wants people to think that this is something only she can do. The BLACKPINK singer also brought up the music video and emphasized the various Thai references in the video that, according to her, captured the vibe very well.
In the music video, she can be seen prancing in neon-lit city alleys, riding an ATV in the desert, and writing her name in the sand in a tropical paradise.
She honors the culture of her native Thailand by including backgrounds with Thai script and by donning a black and gold Thai-inspired garb for the rap sequence.  
 Following hip-hop tradition, the song is a self-referential track where she introduces herself to the audience – not only as BLACKPINK's rapper and dancer but also as L-A-L-I-S-A herself. 
Since the video's release on Youtube, it has garnered around 51.8 million views.
"Lalisa" is one of two tracks on Lisa's latest released single album of the same name. The second track called "Money" was also released on digital platforms on Friday.
She is the third out of four BLACKPINK members to work on a solo project. Jennie was the first to go solo and released "Solo" in November 2018. Rosé released her single album named R in March. Jisoo has made no announcements regarding solo music. She has been shooting for a Korean drama.