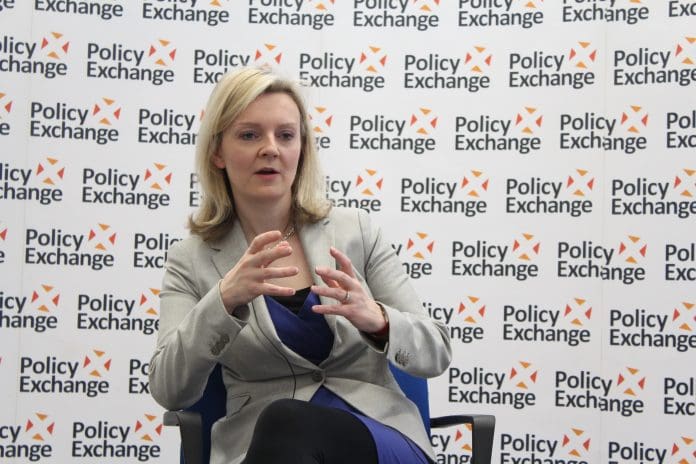 After defeating Rishi Sunak, Liz Truss will take over as Prime Minister of the United Kingdom, becoming the third woman to hold the position. She will succeed Boris Johnson.
Liz Truss' win was recently proclaimed in Parliament, and tomorrow, when Johnson, who resigned in shame in July due to several scandals, travels to the Queen's house in Balmoral, she will formally assume the position.
The former secretary of state for foreign affairs and international trade won handily, receiving votes from 81,000 Conservative Party members, or 57% of the total, as opposed to 60,000 for Sunak.
Despite having received fewer MP nominations than Sunak and entering the contest far behind him, she has maintained her lead throughout the bulk of the eight-week run-off process, which has featured 12 hustings across the nation and numerous interviews.
Liz Truss Elected New Prime Minister Of UK: 
In accepting her victory, Truss praised the "depth and breadth of Conservative Party talent" and hailed "my buddy Boris Johnson," saying it had been a "hardening campaign."
Following Theresa May's footsteps and her unrestricted idol Margaret Thatcher, Truss is the third female prime minister of the UK.
At a time when the country is in turmoil, with energy prices increasing and the economy on the verge of recession, she accepts the position. She is expected to lay out an economic strategy later this week. Her insistence on the campaign trail that she would decrease taxes was met with strong doses of skepticism when the economy was struggling so greatly.
Truss is most likely to choose People of Color, Kwasi Kwarteng, James Cleverly, and Suella Braverman for the three important positions of state in her cabinet: Chancellor, Foreign Secretary, and Home Secretary. This would be the first time this had occurred.