Madonna shared a strange video of herself ranting about the coronavirus while laying naked in the bathtub.
The 61-year-old artist presented the peculiar video on Instagram in which she sits in a bath with what gives off an impression of being blossom petals gliding adjacent to her. Unpropitious music scores the whole clasp as the "Like a Prayer" vocalist gazes vacantly at her own knees and talks about the coronavirus pandemic.
"That's the thing about COVID-19. It doesn't care about how rich you are, how famous you are, how funny you are, how smart you are, where you live, how old you are, what amazing stories you can tell," Madonna says dramatically.
"It's the great equalizer and what's terrible about it is what's great about it. What's terrible about it is that it's made us all equal in many ways, and what's wonderful about it is that it's made us all equal in many ways," she continues.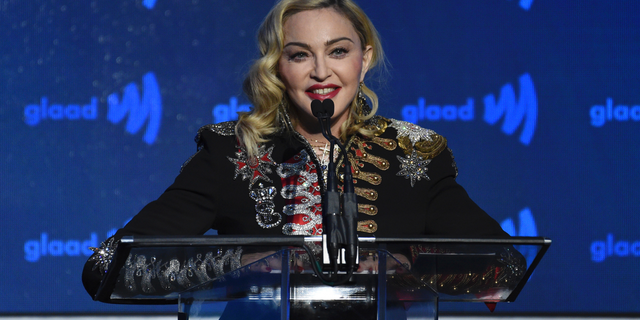 This isn't the first occasion when that Madonna has taken to online networking to talk about the coronavirus. She presented on Twitter on March 20 to share a farce of her popular tune "Vogue" in which she changed the verses to be coronavirus-themed.
Living in Special Times…………thank GOD for imagination and fried fish! 🐠🐠🐠 #quarantine #covid_19 #staysafe #becreative pic.twitter.com/AsStqQObOO

— Madonna (@Madonna) March 20, 2020
The video caught the consideration of acclaimed spoof lyricist Weird Al Yankovic, who responded to the post, expressing: "See? Not so easy, is it?"
The flare-up of COVID-19 has sickened in excess of 339,259 individuals worldwide and has left in excess of 14,000 dead, with a large number of new cases affirmed every day. The loss of life in the United States moved to 471, while contaminations passed 35,000.
The coronavirus, for most, causes just mellow or moderate side effects, for example, fever and hack. For a few, particularly more seasoned grown-ups and individuals with existing medical issues, it can cause progressively extreme ailment, including pneumonia. Most by far of individuals recuperate.
Source Link