President Joe Biden has been a part of the public service for almost half a century. Biden has served the US nation as a senator as well as a Vice President before being elected as America's 46th President.
President Biden has been an extremely belligerent election process during the pandemic. In addition, the nation was suffering from a highly divisive politics under the Trump administration wherein Biden campaigned to bring about racial justice and protect democracy. Despite the darkening COVID-19 pandemic, Joe Biden successfully managed to win more than 81 million fair votes which is the highest number of votes that made him the president-elect of the nation. On the other hand, Donald Trump, his opponent, won over 74 million.
A violent crowd of extremists attacked the US Capitol Hill building just a few days prior to Biden's inauguration. The riot was urged by Trump who made false claims of winning the 2020 presidential election. The mob stormed into the Capitol to stop Biden's inauguration and the take-over by Biden's administration. Five lives were lost in the riot and the House impeached Trump with a majority vote for the second time in his tenure.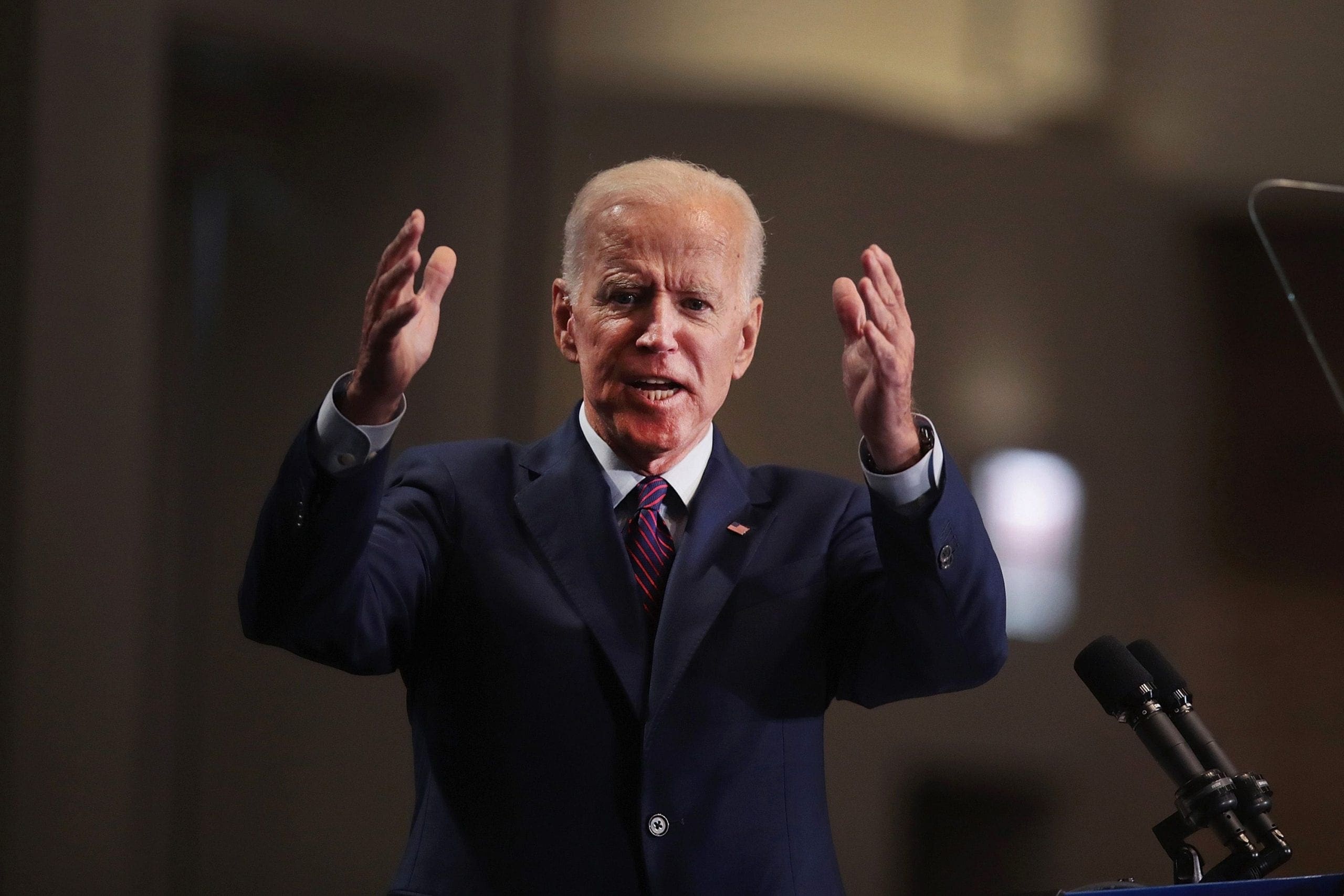 President Joe Biden took office with Vice President, Kamala Harris. She is the first woman vice president and the first woman of color to hold this position. Biden is the oldest president in US history as he was 77 years of age on his inauguration day. He gave a historic inaugural address during the inauguration ceremony by promising legalization to undocumented immigrants and putting a stop to domestic terrorism.
Biden is second to John F. Kennedy to become a Catholic president of the US. He announced his proposition to the presidency through a video statement in April 2019 where he stated that the battle for the 2020 US election is his battle to save the soul of the US nation. We have compiled a detailed list including major turns and travails of Biden's yesteryear.
I: Early Life and Schooling
Joseph Robinette Biden Junior was born in the industry-based city, Scranton, in Pennsylvania on 20th November 1942. Biden moved to the Wilmington area in Delaware with his family at the age of 10. The family had to shift because his father got a job as a salesman of cars. Biden is the eldest among his four siblings. He attended a few Catholic schools like Archmere Academy which is an elite preparatory institution. His grades throughout school were mediocre although he was very good at sports. Biden also suffered from a stutter.
II: Biden In His Youth
Joe Biden graduated in 1965 from Delaware University with a dual major in political science and history. He also received a degree in law from Syracuse University in 1969. At the same time, Biden got married to Neilia Hunter in the same year and later had three children with her. When he first met Neilia, he told her that he wanted to become the President of the United States of America. After completing law school, he returned to Wilmington and got the job of an attorney.
III: Beginning Of Biden's Political Career
President Joe Biden won his very first general election at the county council of New Castle in 1970. Two years after this, he surprisingly pulled off an upset against J. C. Boggs, a Republican incumbent, in the race to the Senate. However, just before he could be sworn in for the position of the 5th youngest senator in the history of the nation, a huge tragedy took place in the personal life of Joe Biden. In December, he lost his wife and his 13-month-old daughter to an accident. Fortunately, his 2 sons were saved after being hospitalized.
Owing to this reason, Biden decided not to shift to Washington DC and commuted every day by train so he could get more time to spend with his sons. He remarried a school teacher named Jill Jacobs in 1977 and later had a daughter with her.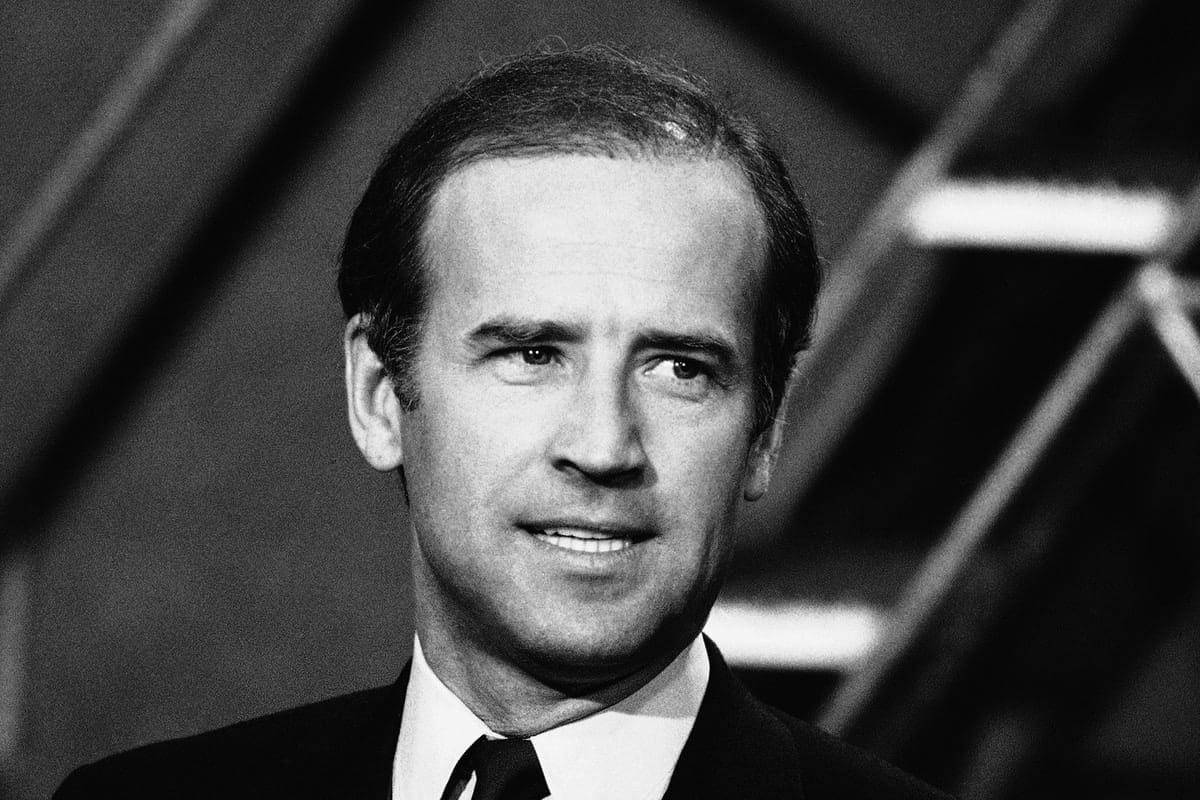 IV: Life As A Senator
Biden won the re-election six times since 1978. In short, he has been a Senator for almost 36 years including his eight years as the chair of the committee of the Judiciary. He has also held the chair to the committee of Foreign Relations for four years. Biden objected to the coerced students' busing to end the existing segregation even though he had always supported civil rights. Following this, Joe Biden presided over Clarence Thomas and Robert Bork, nominees to the US Supreme Court, antagonistic hearings of confirmation.
President Biden worked to protect the favorable corporate environment of Delaware and made a regulation against domestic violence. Additionally, a bill for anti-crime was passed under his administration that offered over 100,000 cops of the nation the banning of attacking weapons and authorized more stringent punishment to drug dealers. Biden is known for progressive foreign policy and traveled well to strengthen it. He had called Slobodan Milosevic, a Serbian leader, a war criminal on his 1993 travel to Belgrade. After ten years, he voted to mandate the implementation of coercion in Iraq. Nevertheless, he ultimately criticized Bush Jr. for the way his administration managed the conflict.
V: Initial Presidential Bid
President Joe Biden had raised a considerable amount of cash for the campaign of his 1st presidential bid in June 1987. He borrowed the ideology of Neil Kinnock, a British Labour representative during his campaign trail. Nonetheless, he was accused of misappropriating some speeches of Kinnock, Robert Kennedy as well as Hubert Humphrey. He was also alleged of exaggerating his educational credentials.
Due to these controversies, his candidacy had become defensive. Ultimately, Biden withdrew his presidential bid in September and he focused on the hearings of Bork. Sometime later, he collapsed because of a brain aneurysm which took a severe form. He had to undergo 2 surgeries for which he had to take a leave for seven months from his Senatorial position.
VI: Vice President Joe Biden
Biden's second attempt to enter the White House began twenty years later. Unfortunately, he dropped out because he received only 1% delegate in the caucuses of Iowa Democratic. However, Barack Obama, who was the presidential candidate, chose Biden as his running mate. Finally, the 2008 election results mandated President Barack Obama and Vice President Joe Biden with a 52.9% popular vote. Their administration won a second time consecutively in 2012.
In 2009, Biden took office as the nation's 47th Vice President and was responsible for supervising the financial stimulus package of $787 billion, reviving the reduction treaty of arms with Russia, and maintaining the task-force of the middle-class population. He made significant decisions over the Afghanistan and Iraq conflicts. Meanwhile, he lost his eldest son to brain cancer.
VII: Glorious Presidential Victory
Biden declared his candidacy for the 2020 presidential election in the presidential primaries of the Democrats. He immediately acquired high recognition since he has been a popular vice president. Biden had 28 other presidential Democratic candidates alongside Elizabeth Warren and Bernie Sanders.
Biden's campaign was along the lines of being a working-class man along unlike his opponent, President Donald Trump. Soon he received massive Afro-American support during his campaign. Biden lent his support to George Floyd and stood against police brutality and racial injustice and promised that his incoming administration will work to make it better. Biden announced his running mate to be Kamala Harris in the Democratic National Convention as she is smart and strong with leadership qualities. Her husband is now the first Second Gentleman, Doug Emhoff. Harris was a Californian Senator and had previously campaigned for her own presidential ticket.
Biden engaged in 2 presidential debates against Trump. The first debate was held on 29th September and witnessed increased interruptions, name-calling, and cross-talk. However, the second debate was a more civilized exchange with a mute button controlled by the moderator in case the candidate continued to speak out of turn.
VIII: A Looming Obstacle
The Biden-Harris administration had to face the looming issue of the COVID-19 pandemic throughout their campaign journey. Despite making unscientific claims against the pandemic, Donald Trump gets infected with coronavirus in October. Biden had mainly campaigned against Trump's failed attempts at curbing the raging coronavirus pandemic.
The pandemic raised a number of issues and one key reason why the nation had to wait for 4 days to know their 46th president is the huge number of mail-in ballots. Although the Electoral College votes seemed to favor Trump, the mail-in ballots' votes shifted the favor towards Biden. Eventually, Biden was announced as the winner of the election while Trump began spreading claims of manipulation and fraud.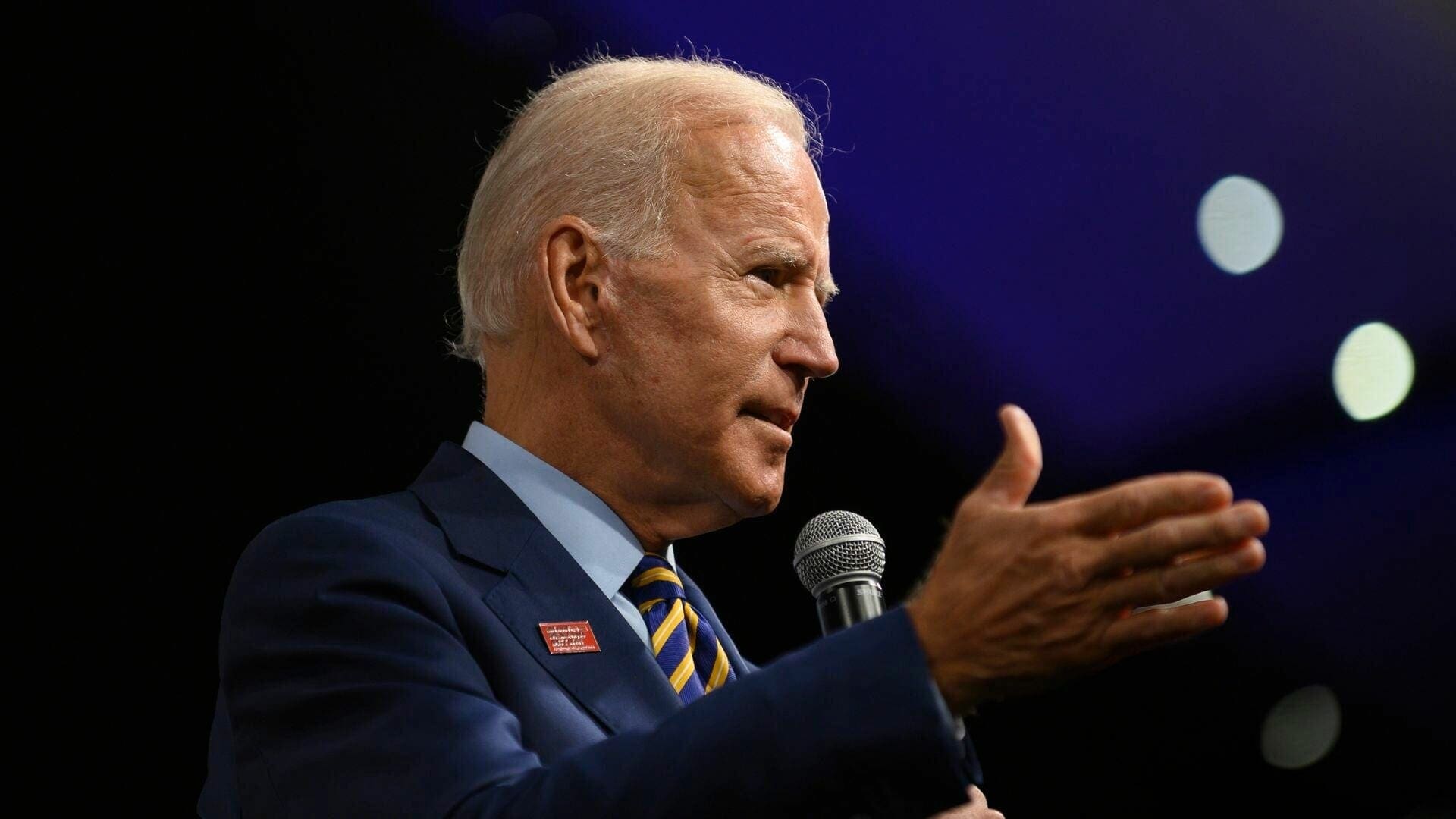 10 Extremely Fascinating Facts About Joe Biden
The robust and highly vigorous Joe Biden is the 46th President of the nation and his administration has already taken over the office. Though he received global attention during his captivating campaign, he has several facets that deserve, if not equal but enough attention from people across the world.
1: Joe Biden's Stutter Issue
President Biden was often mocked by his classmates for his speech problem. His classmates called him 'bye bye' as it took him a while to speak due to the debilitating stutter.
2: Passion For Football
Biden used to play football at the Archmere Academy and caught impressive touchdown passes.
3: Vietnam War
A young man, Biden drafted to serve in the War of Vietnam after finishing law school. Nonetheless, he failed to pass the medical owing to his asthma.
4: The Oldest US President
President Biden was the oldest president in the history of the US nation as he was 77 years old when he was inaugurated.
5: Before 2020, He Ran Twice For Presidency
Joe Biden had two unsuccessful bids for the US presidency prior to the ultimate 2020 presidential victory. He dropped out of the 2008 presidential candidature because he felt that Obama is more deserving since he is the first mainstream African-American candidate and is very articulate, clean, bright, and nice-looking. Meanwhile, he prospered as VP under the Obama administration.
6: String Of Family Tragedy
First of all, Joe Biden lost his wife and daughter to an accident as a wagon ran over their car in 1972. Although both his sons survived the accident, he lost his eldest to brain cancer in 2015.
7: Favourite Movie
During an interview in 2008, Biden revealed that his favorite movie is probably the 'Chariots of Fire'.
8: Love For Ice-Cream
Joe Biden admitted to having a sweet tooth. He also indulges in a good scoop of ice-cream very often. Biden also abstains from drinking and smoking but loves to have ice-cream.
9: The Senator
Biden had bought a puppy with his first wife and named it 'Senator'. At present, he has two dogs named Champ and Major.
10: Jill Biden
Biden's wife, Jill T. Jacobs, had rejected his proposal five times before finally saying 'yes'. After his Democratic nomination, he said that Jill will be a great First Lady since she will fortify the confidence and strength of the nation.
But it is one thing to be Romantic about your ambitions and another to deliver what is being asked of you. As Joe Biden takes charge to take the United States forward, democracy is looking up to him to recover one of its most elusive components, unity.