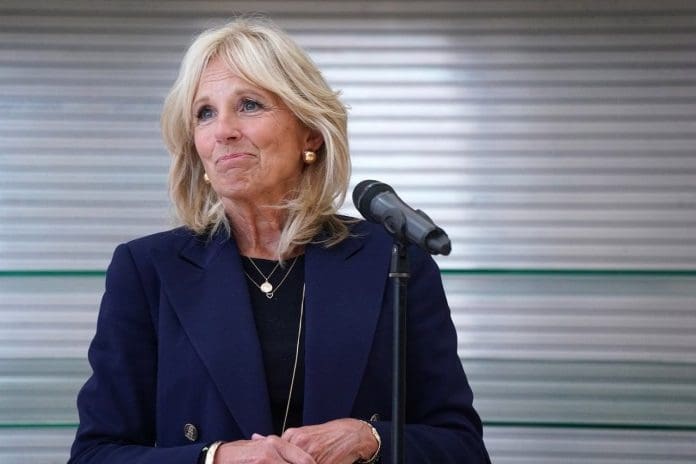 Jill Biden makes no secret of the influence she exerts on the course taken by Joe Biden in his political career. In a marked shift in her stance about Joe Biden going for another run for the top job, the first lady has stated that she was all in on the President, now 80 years, going all out for a second term.
Jill Biden had earlier stated that she was against the idea of Joe Biden making a second bid for the top job. Even three months back she said that she was exhausted by her public schedule. People close to the Democrat President said that in her private talks, Jill Biden has put up an overtly enthusiastic persona.
Market Change In Jill Biden's Stance Since Midterm Results
That is in keeping with private conversations in which she has revealed her enthusiasm for her husband making a second bid for the presidency. Even early in the fall, Jill Biden was against the idea of another go at the presidency and was not an advocate. But within a month after the midterms, where the Democrats performed exceptionally well, there has been a marked change.
The midterm results resisted the fate suffered by most parties of 1st-tenure presidents. Friends have noted that she was now totally receptive to the idea. Even though she complained of being exhausted, she has become more receptive with each passing day, especially since the midterm results.
In a recent town hall reception, Jill Biden spoke to parents and grandparents on the demands of the top job and lamented how it laid demands on personal time. She was empathetic toward their predicament.
Insiders have said that that family was not together for much of the year and that has made the chances of a consensus or debate on the subject more difficult at this stage. This has left the issue unresolved for now.