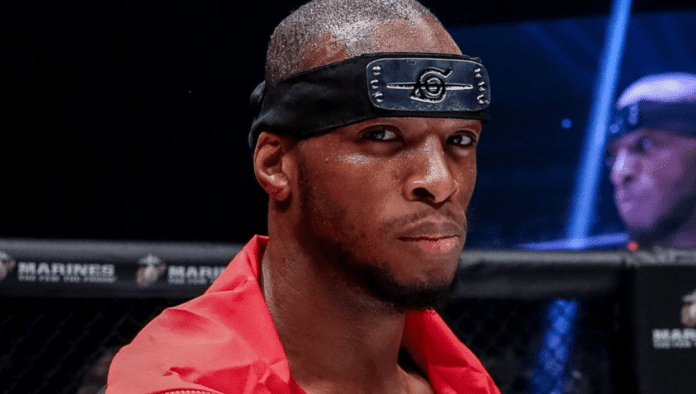 Michael Page is the greatest showman in combat sports and has told the journalists that nothing can compare to the thrill of scoring a violent knockout.
Michael Page will return to the MMA battleground on Friday in London, for a high-stakes match against Douglas Lima. Lima is a Muay Thai expert and is a 3 time Bellator MMA champion.
Michael Page Has Several Highlight-Reel Finishes And Knockouts
Michael Page was beaten by Lima in 2019 but can boast about several knockouts. He has a one-punch KO power and has punched an opponent to sleep with his right fist before he pretended to brush the dust from his knuckles. 
Michael Page has a variety of strikes in his sack and can bewilder his opponent who is ready to fall with a nose-breaking kick or a straight right.
The "Venom" landed a powerful jump knee against Cyborg Santos in 2016, which broke his skull. Santos has not fought after that mishap.
Page uses his youth and pop culture trends in his celebrations. He has used the likes of Pokemon Go, Fornite Dances, and Thanos' snap from "Infinity War". This was a way for him to make himself famous on the internet.
It is of no surprise that he is yet to find something that compares to himself. He stated that he was a thrill-seeker and has not yet found anything that thrilled him. He has tried sky-diving and bungee-jumping but it is never the same as the feeling in the moment. 
He is always doing his bit to entertain the fight fans and to provide value for the money the fans had spent on tickets. 
Though Lima finished Michael Page spectacularly in the second round of a fight in Illinois 2 years ago, the Brit is confident he can right that wrong as he's improved considerably, he says, as opposed to Lima who has stayed stagnant.