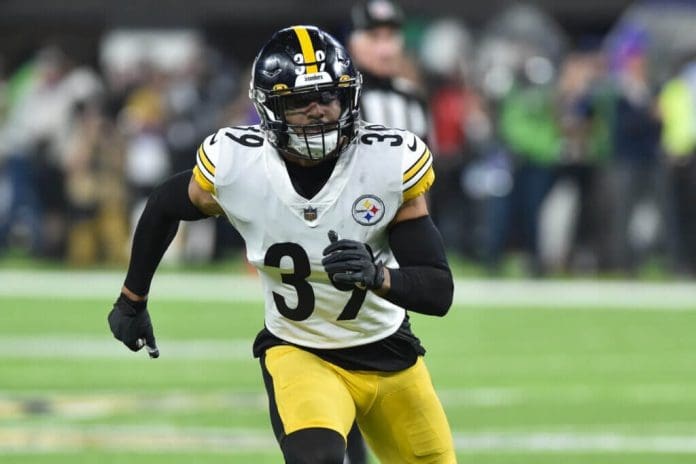 There are numerous methods for demonstrating that something is valuable. Depending on the issue and value, opinions may differ greatly, but Minkah Fitzpatrick wants to know. There are no more straightforward means of imparting value to an athlete than the metaphorical gold medal. Putting your money where your mouth is—in other words if you believe your player is the greatest in his league at what he does and is due for a contract extension, you should treat him as such.
That's exactly what the Pittsburgh Steelers have done with their athletes time and time again. They did it with T.J Watt, the highest-paid edge defender in NFL history, just last year. Minkah Fitzpatrick became the highest-paid safety in NFL history this week after signing a new four-year contract deal worth $18.4 million per year in added money. Is that significant to the players? Yes, it certainly is.
Minkah Fitzpatrick claims to be the best, and he would undoubtedly like to be compensated and represented in the same way. He stated this at a press conference following the signing of the contract. Minkah Fitzpatrick went on to explain that while he knows someone will surpass him, he has set a high standard for the ones behind him.
Minkah Fitzpatrick Is Setting A High Standard For The Rest Of The Field
Minkah Fitzpatrick has clearly upped the standard for safties who will be compensated after him, surpassing the $17.5 million deal previously signed by Jamal Adams. With the rising cap space every year, the next great safety due for the prime deal may easily surpass the $20 million level. Deals like Minkah, on the other hand, are steps along the route for all players, including his teammates, not just the safeties.
Fitzpatrick was a first-team all-pro during his first two seasons with the Steelers after being acquired via trade in 2019 in return for a first-round draught pick. While he did not get any post-season honors in 2021, his performance was largely underappreciated, and he was unquestionably one of the best safeties in the NFL for the second half of the season when he was able to play more free safety.
Heyward, Watt, and Fitzpatrick are the best defensive three in the NFL. The Steelers are well aware of this, which is why they have handled them with respect when it comes to contract status. Nobody can deny that the Rooneys have put their money where their mouth is in this situation.