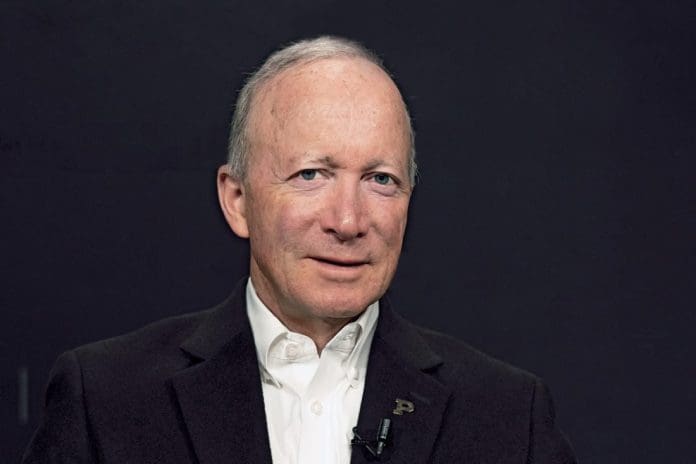 The former governor of Indiana, Mitch Daniels, is eyeing a comeback to politics by announcing a bid for the next elections. The former governor had come to the brink of announcing a bid for the 2012 presidential elections in 2011 before he backed out due to personal reasons. He recently announced that he would be stepping down as the President of Purdue University by the end of the year after spending almost a decade at the University- an announcement that naturally shocked the campus.
Mitch Daniels Eyeing A Return To Politics 
As it turns out, most of the friends and loyalists of the 73-year-old Mitch Daniels believe that he has been warming up to the idea of making a return to politics, where he would be batting around a potential third gubernatorial run in the Hoosier state's open contest in 2024. The current governor of the state, Eric Holcomb, who is an ally of Daniels and had been the handpicked party chairman during his administration, is also term-limited from running in the election again. 
Mark Lubbers, one of the confidantes of Mitch Daniels, recently stated that the latter seemed to be quite fascinated by the entire idea. In an interview with Politico on Thursday, he spoke about the discussion the two of them had regarding the media speculation that Daniels could definitely mount a return to the political stage after spending quite some time in academia. Later, Lubbers went on to add that they didn't really discuss politics or policies. In fact, Daniels wouldn't step into the race unless he had some ambitious policy objectives. 
Mitch Daniels himself did not return any of the text messages or voicemail that sought his confirmation. A spokesperson from Purdue University also declined to comment on this- as they cited the vacation that Daniels was currently enjoying.