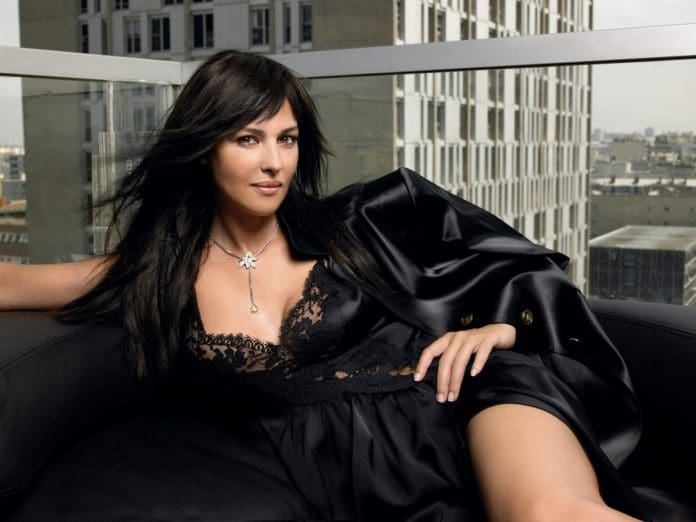 Italian movie star Monica Bellucci shares that what moved her towards this project was the duality of Maria Callas. She went on to refer to her as a diva, Divina, and dona of immense talent. Italian screen sensation Monica Belluci makes her first leap toward stage performance by embodying the 20th-century chanteuse Maria Callas.
Monica Bellucci Hits The Theatres Of New York This Week With 'Letters and Memoirs'
The film 'Letters and Memoirs' is in direction of Tom Volf releasing in the theatres of Beacon, New York on Friday 27th. Legendary actress Monica Belluci would be channeling the Greek insinuating opera as she would recite never-before-heard letters and sonnets of Callas's works to give proper worth to the soloist's story in Bellucci's own speech.
The single-handed theatre show began with 58-year-old Belluci in Paris Theatre Marigny from the year 2019. Ever since then, the performance has had worldwide shows all around the globe including, in Milan, Athens, Rome, and at Majesty's theatre in London. Before hitting New York it had its last show in the city of Los Angeles. 
Monica Bellucci confesses that she was truly shocked by the show's growing popularity as well, she never anticipated it into becoming an international sensation. The star added that she never imagined reaching New York and how marvelous the coincidence is as the singer Maria Callas herself was born here in 1923. The tour will come to an end in 2023 making a century since Callas's birth which was quite a pleasant surprise.
Director Tom shared that the idea of the show came to him as the letters were captivating and it would have been a crime to keep them away from the world. Monica Bellucci was Tom's first choice for the project and though it was quite appalling as her debut on stage, she couldn't afford to deny it after reading those letters. The words and memoirs were full of vulnerability and raw emotion as if hearing them could make one touch the artist's soul itself.