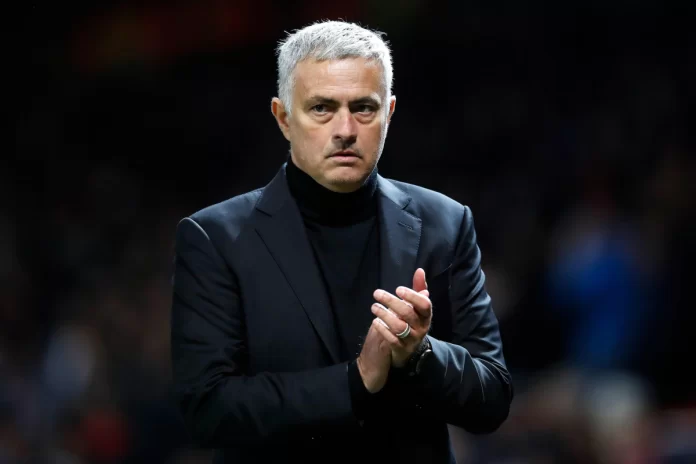 Jose Mourinho has recently liked pointing out that the last time he made it to a big final, he was dismissed, which is unsurprising for a man with a wicked sense of humor.
The Portuguese legend was supposed to be past his prime, but in Wednesday's Europa Conference League final, 'The Special One' might make even more history.
Of course, such an unpleasant circumstance could never have befallen him at Roma before Wednesday's Europa Conference League match against Feyenoord in Tirana.
Many Spurs fans were stunned by Daniel Levy's decision to remove Mourinho as manager, which came just six days before the 2021 Carabao Cup final. However, there was no doubt that many fans were relieved to see him depart. Given the tumultuous nature of Mourinho's departure from Manchester United in 2018, there was an understandable feeling in England that his time as manager was coming to an end.
When it was revealed in May that he would be succeeding Paulo Fonseca as head coach for the 2021-22 season, Roma supporters greeted him as a savior.
Jose Mourinho Is An Icon
In their view, he was still 'The Special One,' the man who had led Inter to a triple in 2010. They believed he might accomplish something as remarkable at the Stadio Olimpico.
When the news initially broke, Lazio legend Paolo Di Canio was swamped with letters from Roma-supporting pals. Right now, though, it appears like Roma could not have made a better hire. Mourinho and Roma now look to be a natural fit. They have, at the very least, re-energized one another.
Mourinho has stated that he sensed and fed off the club's long-suffering supporter base from the moment he returned to Italy. Hundreds of people rushed out to greet him in Rome, and a mural portraying a smiling Mourinho wearing a Giallorossi scarf and driving a custom-made Vespa immediately appeared in the city's Testaccio district.
It was a warm greeting, proving that former Roma director Walter Sabatini was correct when he called Mourinho's coming "an emotional earthquake."