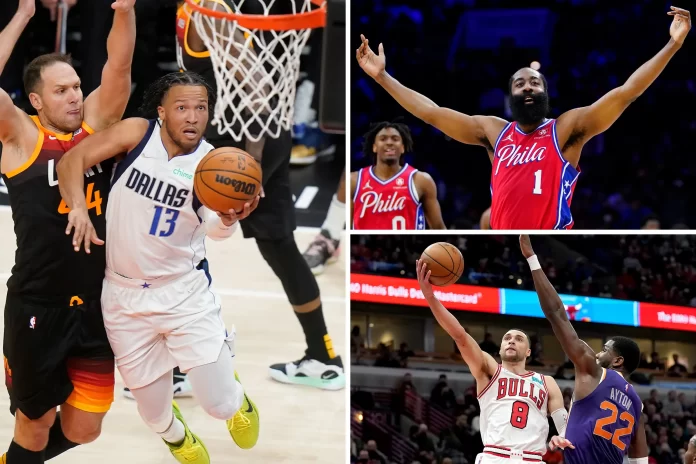 NBA Free Agency has begun. The Lakers are still going to bring back past players, despite the fact that it is a new summer.
According to Adrian Wojnarowski of ESPN, big player Damian Jones has allegedly agreed to a two-year contract with the Lakers. After the first day of free agency, it seems like the major story is not even a free agent.
That was certain when Kevin Durant sought a trade from Brooklyn only hours before NBA Free Agency was supposed to start on Thursday at 6 p.m. ET.
NBA Free Agency Was Eventful
The first day of NBA Free Agency understandably received a little less attention as a result of that and the shockwaves that spread outward, including complex Deandre Ayton sign-and-trade scenarios, reimagined Kyrie Irving-Lakers scenarios, and teammates from Boston to Miami to Golden State Memphis envisioning how they could pull off a deal for a mega star who will stay under contract for an entire Olympiad.
The 76ers stayed at home, in part because Joel Embiid's absence from games one and two against Miami showed them up. With Embiid in the lineup, Philadelphia's starters had a 6.4 net rating against the Heat; however, when DeAndre Jordan came in, that number plummeted to minus-48.8. Georges Niang, Paul Millsap, and Paul Reed at the 5 were in smaller lineups that were more effective, but they were easy prey for Bam Adebayo and were hammered on the boards.
When Matisse Thybulle was added for defense, their space was destroyed. Hats go to Minnesota for offering the day's greatest price, by far. There is a valid explanation why Anderson's BORD$ value is more than this contract's yearly value. Despite his lackluster shooting ability, "Slo-Mo" excels in almost every other area, particularly as a defender.