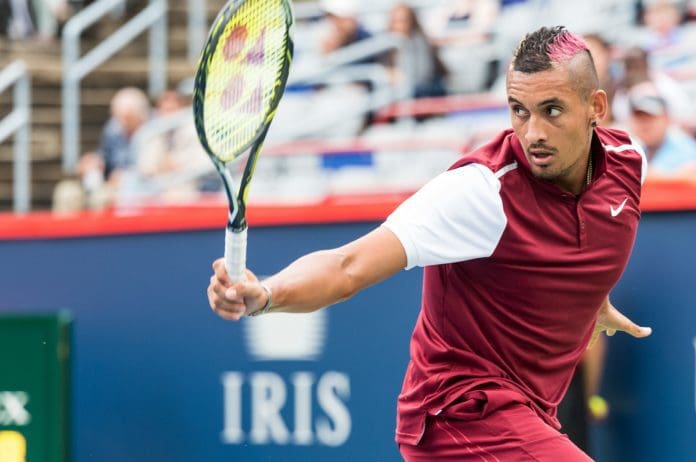 Nick Kyrgios is one of the biggest names in the professional tennis circuit at the moment. He has been very successful in recent times and has been praised by the media significantly. Kyrgios had always been very much keen on playing tennis since his childhood. He started playing tennis at a very young age and was quickly spotted by experts. His recent successes include playing in the quarterfinals of the ongoing Wimbledon tournament. Unfortunately, the athlete has been going through a rough phase at the moment. He has been accused of assaulting his previous girlfriend recently.
The news was published in an Australian Chanel recently. Both Kyrgios and his ex-lover were in a relationship for a fairly long time. They fell in love with each other and went out on numerous occasions. Everything seemed very much perfect at the beginning. However, as the days went by, things started to go miserably bad for the duo. Indifference started to creep inside the relationship. Nick Kyrgios allegedly assaulted his ex-partner and has been summoned to court soon. He is due for his first appearance in the following month. However, the attorney for the tennis star stated that Kyrgios is not officially charged with the case yet. The moment the court accepts the prosecution, Kyrgios can be called an accused. Let us learn more about the story in detail below. 
Nick Kyrgios Faces Legal Complications 
Nick Kyrgios is currently going through a rough phase in his life. The athlete is all set to face Cristian Grain from Chile for his quarterfinal match. However, he has been plagued by incidents in his personal life. 
Nick Kyrgios did not comment on the allegations that came from his ex-girlfriend. The first hearing is said to be due next month. It remains to be seen which way the incident goes.