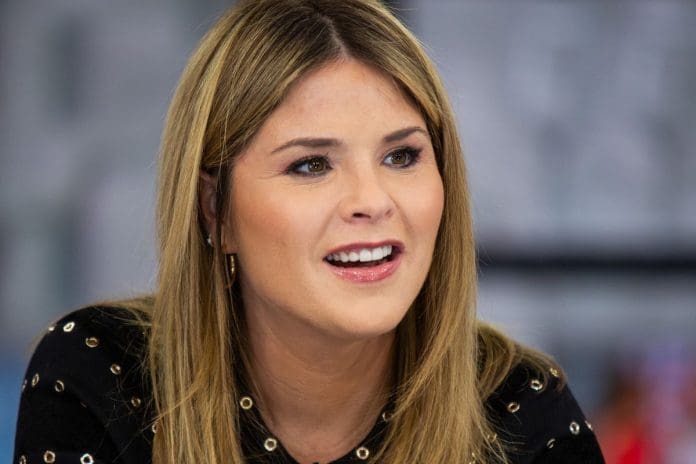 Jenna Bush was late Today With Hoda and Jenna, because of the delayed train. She travels from Philadelphia to her studio and barely made it on time. However, she kept her fans updated with Instagram stories. She talked throughout her journey to the show and kept updated with little things that were happening in her journey. What she faced and what she didn't.
Jenna Bush Made It To The Show At The Last Moment
Jenna Bush reached the studio of her show Today With Hoda and Jenna, just 20 minutes before on air. And kudos to her glam team who glammed her up within 10 minutes. It was 9.15 clock, and she was still stuck on the train to her show. Jenna Bush literally prayed to be on time and she manifested it. The delayed train worried her. Like everyone else, she called her co-host to ask what she should be doing. If she would have taken a uber, then could have reached the show on time. Many wrong decisions placed her in that position. 
Jenna Bush should be praised for keeping her tension level at its lowest and working through it. And she shared the whole story on air, how she kept her calm throughout the journey. Jenna Bush said she just had coffee and put Taylor Swift on the pods, which kept her on her toes.
Later she posted a photo on Instagram captioned with a coffee icon and Taylor swift. Being late at the workplace is not Jenna Bush's forte, but the universe was testing her on that day.
Some people oversleep which causes them to reach work, not on time. Many anchors have these adventurous morning stories. But all these anchors are proved to be superhumans who made it to the eleventh hour at the studio and were put on air at the right time. With properly glammed up.