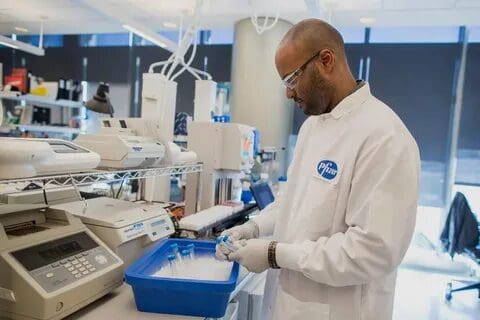 Pfizer boosters were already recommended for all US residents above 16 but the CDCP supported an additional Pfizer injection for younger kids aged twelve to fifteen. They reaffirmed its advice for sixteen and seventeen-year-olds.
Vaccines continue to provide effective security against severe diseases caused by covid, including omicron, according to specialists. The newest mutation can move past layers of vaccination protection and produce milder symptoms. According to studies, a booster dosage boosts covid antibodies to numbers that give the highest chance of avoiding infections with symptoms, even from the new variant.
Pfizer Boosters To Be Given To Children Above 12
The CDC's independent scientific experts debated whether a Pfizer booster is to be given to younger teenagers, who are less likely to get sick with COVID-19 than adults, or should be highly advised.
For American children of any age, the vaccination developed by Pfizer with BioNTech, their associate, is the sole alternative. According to the CDC, nearly 13.5 M youngsters aged twelve to seventeen years old had received 2 Pfizer vaccines. Last month, boosters were made available to sixteen and seventeen-year-olds.
Following Wednesday's ruling, around 5 million younger kids who had received their final vaccine in spring will qualify for the booster dose. According to new US recommendations, anybody who has had two Pfizer immunizations and is due for the booster can receive it after 5 months instead of the 6 months earlier suggested.
Dr. Peter Marks, the FDA's vaccine head, stated this week that the adverse effect happens in roughly 1 out of 10000 boys and men aged sixteen to thirty years old after the second vaccination. However, he claims that a third dosage is roughly 33% less hazardous than the first two. It is since more term has passed between the booster and the two shots.