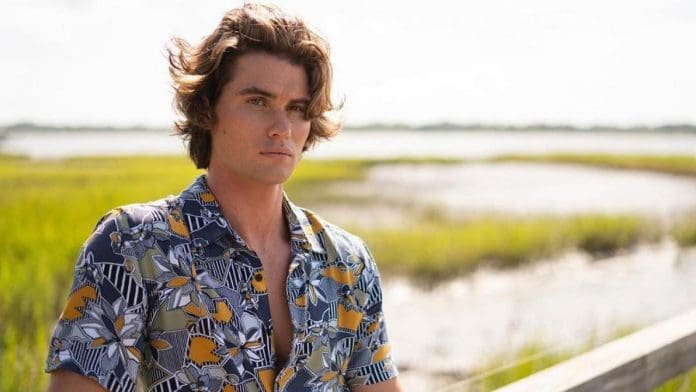 Chase Stokes says that he drove for eight hours to Orlando from Atlanta regretting every single moment of his life after his audition for Steve Harrington of Stranger Things had gone wrong. His audition definitely did not go as planned. The 30-year-old star details us about those moments when he landed up spoiling his important audition as he read the piece by Steve Harrington of Stranger Things released on Netflix.
Chase Stokes Is Very Grateful To Be Cast In Stranger Things
At the Outer Banks event, he said that he read for the role of Steve Harrington and performed absolutely badly, forgetting all his lines. Despite his audition gone all wrong, the Duffer brothers wrote him back in the show, as confirmed by Chase Stokes. The Creators did cast Chase Stokes in season one as Reed with no lines to be spoken. However, he was still quite grateful to the team for the golden opportunity and where this opportunity led him.
Stokes says that he is thankful for this opportunity given by the Duffer brothers who gave him a head start in his career and if they would not be there, Stokes would never be where he is right now. Since the fans are already aware of Joe Keery receiving the part to be played for Steve Harrington for which Stokes could not be any happier.
Chase Stokes further appreciates Joe Keery and considers him to be a legend who definitely is as good as Steve Harrington. Stokes claims to be proud of Joe and the duo did have some conversations throughout all these years. Things have not been all bad for Stokes. After four years after his appearance in Stranger Things, he has now been a part of the lead role of Outer Banks released on Netflix.