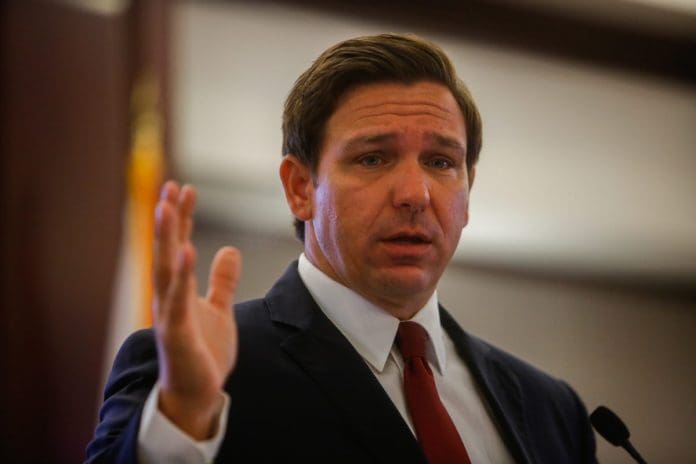 Florida Governor Ron DeSantis took steps to ease the voting process in Republican strongholds after the hurricane that swept through the state 2 weeks ago caused extensive property damage. Hurricane Ian made landfall in southwestern Florida on September 28.
The near-Category 5 storm left over 100 dead and Ron DeSantis relied on some of his powers to waive election laws in counties that were devastated as Hurricane Ian slammed into Florida, and even as residents continue to grapple with far-reaching disruptions and damage.  
It is noteworthy that Ron DeSantis has agreed to waive state laws only in the Republican strongholds of Lee, Sarasota, and Charlotte which has enabled officials to extend voting days, consolidate the polling spots, and enable voters to use mail-in ballots.
In a press conference at Cape Coral, located in the southwest region of the state, Ron DeSantis said that he has made reasonable accommodations to allow voters to participate in the election process in November.
Ron DeSantis To Set Up Super Voting Centers In The Three Counties
But Ron DeSantis stated that there remained rules in place for those who wanted to vote by sending their ballot to another address. He has stated that voters need to provide a foolproof identity. The 3 counties have 45% of the 1 million voters registered as GOP members.
DeSantis barely edged past Andrew Gillum of the Democratic Party in the 2018 elections and Lee County alone provide him a 62,000 margin. But this year he leads Charlie Crist of the Democratic Party both in money and voter support.
Ron DeSantis has also given executive orders that would allow election supervisors to set up what he has termed as 'super-voting centers' in place of polling centers in specific precincts.
Early, or advance voting, which is mandated to be closed on the Sunday preceding Election Day will be extended till November 8, which is on Tuesday. The orders will also allow election supervisors to shift drop boxes from predetermined locations.
The orders have also led to the suspension of several rules to be followed by poll workers. But restricting the orders to Republican-controlled counties has drawn intense criticism.