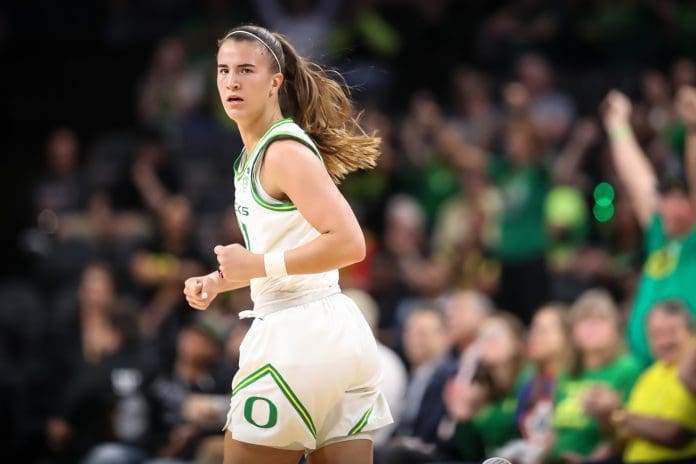 LIBERTY Just Getting Started: An Analysis Of Sabrina Ionescu's Record-Breaking Season On August 23, 2022, Hamilton Neill
This week, Sabrina Ionescu is only concerned with one number: the one needed to finish Chicago. It will take a few more fingers to grasp her dominance, though.
The New York Liberty are in the WNBA playoffs for the second year in a row. They nearly eliminated eventual runners-up Phoenix in the previous season, and in the first game of their series this year, they shocked defending champion Sky and Candace Parker.
Ionescu is more than prepared to defeat the Sky in more welcoming Brooklyn, even though, to put it gently, the second game wasn't quite as good for the Liberty.
The Libs are just outside the semifinals for a variety of reasons. The list is endless and includes hiring a new head coach in Sandy Brondello and the in-season additions of Crystal Dangerfield and Marine Johannes. But third-year standout Ionescu's performance is the primary factor in how New York got to this point.
Sabrina Ionescu's Season So Far Has Been One For The Ages:
The former Oregon Duck suffered injuries her first two seasons in the W and had an erratic play to start the 2022 season. Ionescu, however, started to shine after some roster and organizational changes, showcasing her renowned all-around talent to a historic WNBA first: a 500/200/200 season.
This Liberty team entered the season with much anticipation and enthusiasm, largely because of the hope that a healthy Ionescu would advance to elite-level status.
Ionescu had trouble finding her offensive rhythm at the beginning of the season, as the Libs started the year 1-7. Around this time, New York assigned Sabrina the point guard role, managing the offense while also attempting to highlight her explosive scoring prowess.
Point guard Dangerfield, a free agent Minnesota and Indiana had previously cut, signed by the Liberty before the end of May. No one benefited more from Dangerfield's arrival than Sabrina Ionescu.