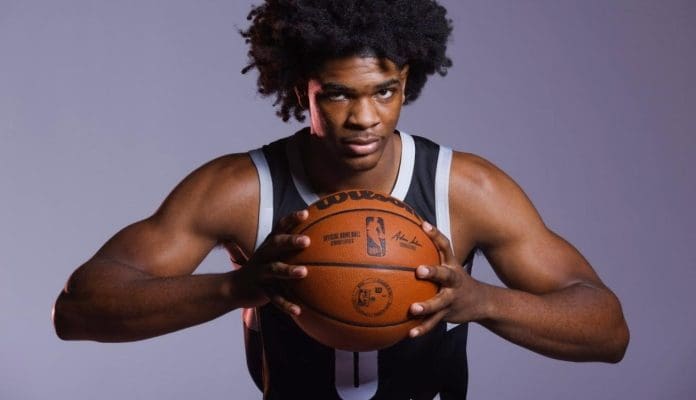 American professional basketball player Scoot Henderson will be supported and mentored by star basketball player Stephen Curry. According to a statement by Stephen Curry's company, SC30 Inc., Scoot Henderson will get the mentorship and support of Stephen, who is looking forward to his brand and business enterprise.
Scoot Henderson, is just 19 years old and has played in the last two seasons of the NBA G League, as a player of the NBA G League Ignite. He is among the top 5 players for the 2023 NBA draft. 
Star Golden State Warriors player, Stephen Curry has commented on Henderson's performance, saying that he has been observing Henderson for a time, and he is highly impressed with his achievements so far and is excited to see him succeed in his career. Curry has further stated that both Henderson and himself, prioritize hard work and family. He strongly believes that what the Henderson Family is constructing is transformational.
Curry said that he admires that he has a similar commitment and interest in promoting fair access for sportsmen through the youths. According to him, Henderson personifies the next transformation of sports in the coming years as he looks forward to the future of the NBA and the vast arena of sports.
It's A Dream Come True For Scoot Henderson 
Speaking on Stephen Curry's assurance for support and mentorship, Scoot Henderson has stated that it is a great opening for him and a dream come true, as he has watched Stephen's performance growing up and how he created a powerful enterprise. Scoot further said that he expects to become the finest version of himself in basketball and business as he embarks on his journey with Curry.