Even as the clamor for a 4th stimulus check grows, there is speculation on whether the White House could agree to another payment. That is what a petition signed by 2.1M Americans has requested of the government.
The petition was on the site change.org, for people to petition for their cause. Proponents of the petition have asked the government to immediately give additional and regular support to help a majority of the US population avoid succumbing to the economic downturn brought about by the pandemic.
The petitioners plan to get 3M signatures online. They have moved for $2,000 support for every adult, and $1,000 for every child.
The 4th Stimulus Check Is Under The Administrative Lens
The subject is also under discussion within the administration. Though Washington has remained silent so far, preoccupied as they are with the infrastructure bill, there have been debates on the issue.
Press Secretary of the White House, Jen Psaki has said that they are awaiting the response from Congress to question whether President Biden is open to a 4th stimulus check.
President Biden has not been forthcoming on the issue so far.
Chances Of A 4th Stimulus Check
The third stimulus check gave deserving Americans $1,400 as a direct stimulus, another $300 per week through expanding the unemployment benefits till September 6, 2021. There is also the child tax credit that is expected to run till the tax season in 2022. It could bring up to $3,600 per child through a mix of monthly payments and refunds against tax returns filed in 2022.
Many prominent Democratic lawmakers have pitched their support for a 4th stimulus check. This includes monthly or recurring payments. Prominent senators, including Bernie Sanders and Elizabeth Warren, have requested President Biden to make consistent stimulus payments a part of the following stimulus bill.
They have requested to add regular direct payments plus a novel proposal to tie down unemployment insurance to prevalent economic conditions. 21 more Democratic lawmakers have made requests along similar lines.
Giving Shape To The Next Stimulus Check
The next round of stimulus payments is set to target precise groups of people. They include parents with earnings under a certain level and other unemployed groups.
The Form Of Future Stimulus Payments
Stimulus payments in the future are projected to be more specifically targeted. One of the proposed plans unveiled by President Biden envisages payments going out directly to families and individuals. Some of the broad outlines of the plan are as follows.
Plans To Include Recurring Payments
The infrastructure plan has taken up a lot of the President's attention. But he has also expressed his plans to follow it up with the family plan. It is the subsequent round of stimulus support that is an extension of the American Rescue Plan.
And this is the stage where many prominent Democratic senators have called on the President to push towards a recurring mode of payment that includes the fourth stimulus check.
Pitching For A Permanent Child Tax Credit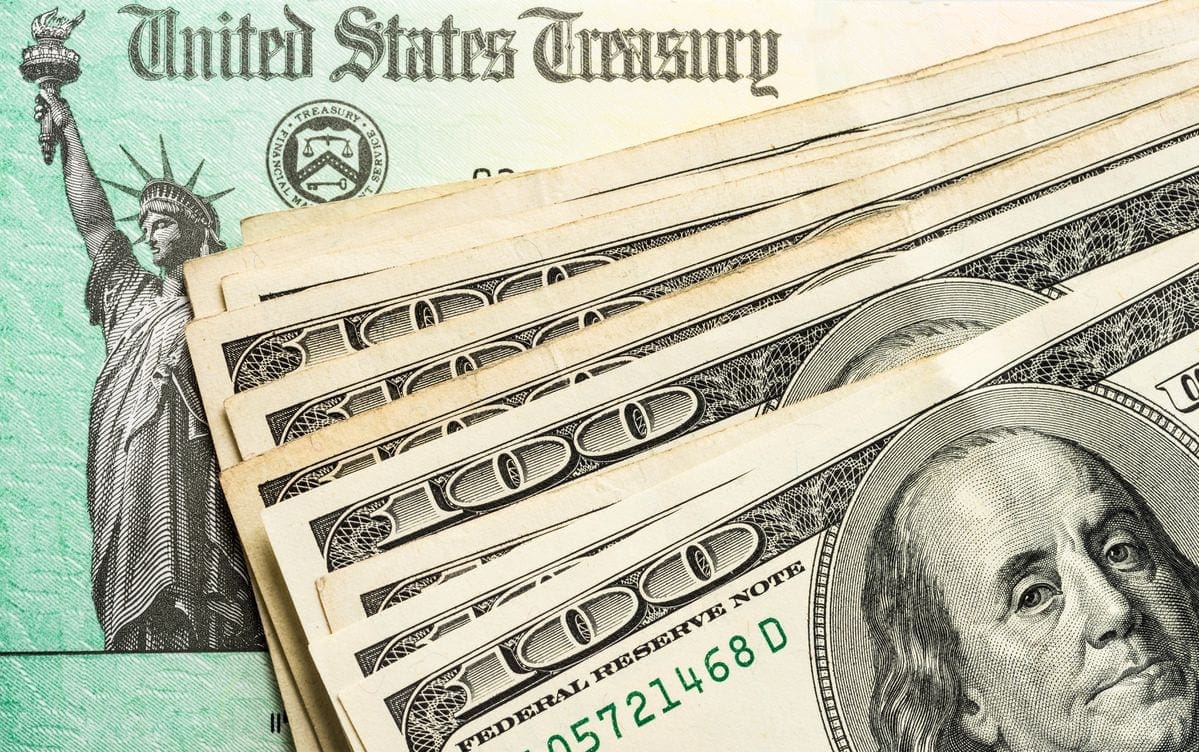 The present CTC is projected to commence from July and continue through December 2021. But that will only be half of the payment. The rest will be reimbursed as tax refunds against returns filed in 2022. It could bring up to $3,600 per child and targets middle and lower-income families. It is expected to temporarily bring millions of children out of poverty. Even children aged 17 will be eligible for the refundable benefit. They were previously allowed no more than $500.
President Biden, in his recent speech, has called on both the Senate and the House to agree to outspread the expanded CTC till 2025. This will continue to keep millions of families out of the grip of poverty. Many senators, including Romney, have supported plans to extend the credit and make it permanent.
Plans For A Hike In The Minimum Wage
Many Democratic lawmakers continue to make efforts to increase the minimum wage. Plans to increase it fell through recently. The minimum wage is at present at $7.25 an hour. President Biden had recently pitched for a minimum wage of $15.
Senior senators, including Kyrsten Sinema and Mitt Romney, have also proposed an increase. Some lawmakers are willing to settle for $11 an hour, though others have insisted on raising it to $15 an hour.
Senator Sanders has tweeted that no senator should expect a let-up in the effort to raise the minimum wages for 32 million citizens. A report prepared in February by the Brookings Institute has revealed that a wage increase to $15 an hour could pull 37% of American families out of the grip of poverty and make them financially independent.
Calls To Extend Federal Unemployment Benefits Beyond September
Americans out of a job qualify for unemployment benefits. The federal government has permitted states to tweak their laws to provide unemployment benefits to Americans affected by the pandemic.
Under the American Rescue Plan of 2021, people already receiving unemployment benefits will get an extension through September 6 of this year.
The payment of $300 per week will be automatic and will benefit everyone qualified for unemployment benefits. The Pandemic Unemployment Assistance program for gig workers and the self-employed has also been extended.
10 progressive Senators have in a letter to President Biden requested for an extension of the federal unemployment support beyond September 6.