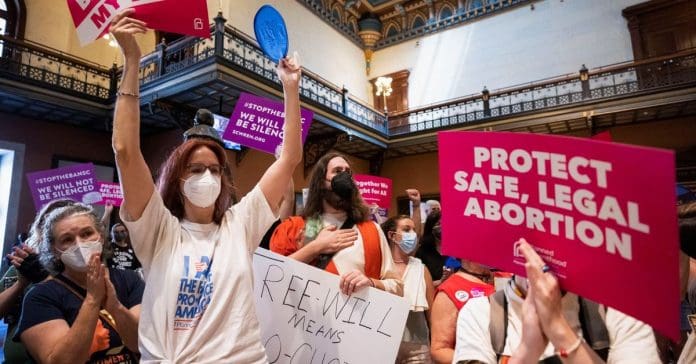 The majority of abortions in South Carolina are now prohibited after six weeks. Reproductive rights organizations asked state circuit judge Clifton Newman to halt the Act. Republican Governor Henry McMaster signed it into law on Thursday.
According to local media reports, the judge's decision permits an earlier statute allowing abortions up to around 22 weeks to continue in place until the state's top court has evaluated the current prohibition. The measure, which prohibited most abortions before 6 weeks of pregnancy, was approved by Republican McMaster on Thursday. And became effective right away. An attempt to stop it was made shortly after when Planned Parenthood South Atlantic, the Greenville Women's Clinic, and two medical professionals filed a case in state court.
South Carolina's Abortion Ban Dismissed By Court
For the time being, until the nation's highest court rules on the matter or does something else to permit the law's execution, abortions within the state are still lawful up to about 20 weeks. That legislation, which was altered, was the six-week abortion ban that was overturned on Friday.
The plan, according to Republican state senators who spoke in favor of it this week, corrected the problems that led the state Supreme Court to overturn its predecessor. Vicki Ringer tweeted, "This is an encouraging development for the women of South Carolina today." Three Republican female state legislators who opposed the six-week ban said that it would lead to an increase in illicit abortions. Because it would not provide expectant mothers enough time to have legal abortions.
During a discussion on the proposal, Republican state senator Katrina Shealy said, "We in the South Carolina legislature are not God.
If maintained by the state Supreme Court, the six-week prohibition would provide an exemption for medical crises and permit abortions up to 12 weeks in cases of rape and incest.