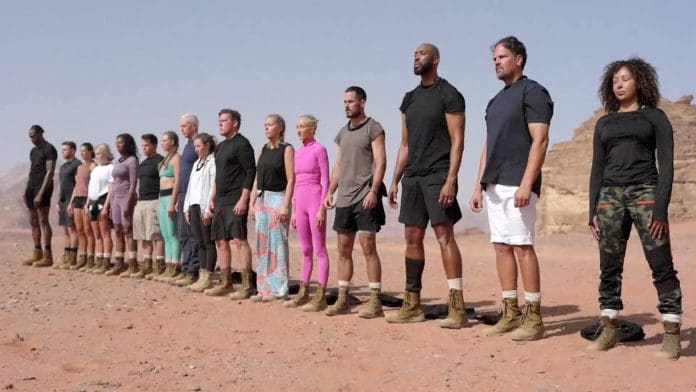 After the first episode of the Special forces already people participants quit. Even to get selected all of the participants to had to go through a  lite military training. And they have to run at least 100 miles in the heat to prove their worth to be in that show. Nearly 16 popular faces showed up to answer the call of duty. The show premiered on Wednesday. All of them are given numbers for identification.
Tasks Will Get Tough Eventually In The Special Forces 
Not many are physically trained to be in this show, however, to be in this show one needs to prove their physical strength. Things will get rough day by day, this isn't for weak souls and hearts whatsoever. The first task of the Special Forces was to run in the scorching sun at 100 degrees in the Wadi  Rum desert in Jordan to rea h their base camp. Kate Gosselin struggled and there was no Mercy at all, she signed up and now she has proved her worthy of being in the Special Forces.
One of the directors of Special Forces literally told shoved it on her face how she should have turned up in a tracksuit and not pajamas. Many participants are still trying to figure out or decipher the terms and conditions of the tasks and tests. However, she faced her fears of both water and height, she had to jump out of the chopper into the water, with a backflip. later she broke down. She hurt herself while diving and fear took control over her, thus making her jump into a seated position.
Though Mel B and chef Florence dived right after Kate, made it. Britney Spears's sister is in the Special Forces to prove her worth, and stop living under the shadow of her sister, period. The agents have warned the contestants this is just the beginning and things will get rough. Everyone must brace themselves for the upcoming bumpy ride.