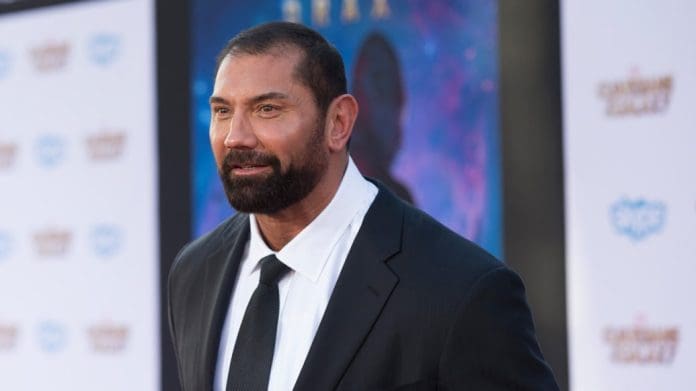 Dave Bautista is probably ashamed of his role in Guardians of the Galaxies. And finally bid his goodbyes to the franchise. And the upcoming movie from the same franchise released on 5th May will be his last one. He played the role of Drax and is his final one.
Dave Bautista Is Grateful For The Previous Roles
The former wrestler Dave Bautista departs from the guardians of the galaxies franchise after serving them with incredible roles. And Drax will always be special to him, the role changed his characteristics even inside out. However, he is a confident male and he knows what he is capable of doing. And Drax's legacy shouldn't live cause it's just 'silly'.
People believe his sudden change of heart because he recently did really well in glass onion. And that eventually boosted his confidence, and he is into more mature roles. In His own words, he is into more 'dramatic stuff'.
According to Dave Bautista, he needs to do roles that would provide him with character development, he doesn't care if those roles don't bring him awards or fame. Performing well is his job and he loves his job. Respect is everything bigger than fame, and he wants to be known as a respectable actor. And accomplishment does come from hard work and respect from fans and peers, but he is grateful to the franchise for how far they have come.
And he posted a photo on Instagram stating how grateful he is and things wrapped up so fast. The next big project came so fast that he couldn't comprehend the previous one. And in this journey, he has made met many people who did help shape his life for the better and changed his life.