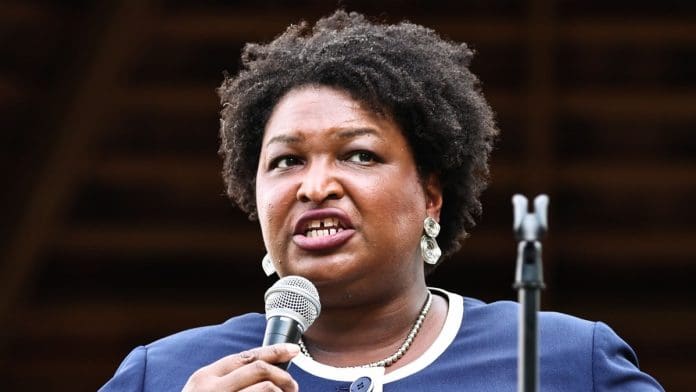 Leading Democratic leader Stacey Abrams called on President Biden and Congress to shield abortion rights in the US after the Supreme Court changed the landscape of abortion access in America.
The decision by SCOTUS in Dobbs v. Jackson Women's Health organization upholds a Mississippi law that would effectively ban abortion 15 weeks or later into a pregnancy. This effectively overturns the 50-year-old precedent set in Roe v. Wade that guaranteed a constitutional right to an abortion.
Stacey Abrams has called for seminal legislation to reverse the court's decision that overturned Roe v. Wade.
Speaking to CNN, Stacey Abrams said that a woman's right to decide when it comes to her body should never be something that is divided among states. She said it was sinister and wrong that constitutional rights are being broken up and states are being left to decide on the worth of a woman's citizenship.
Abrams said that women deserve freedom over their bodies, and they should have the right to decide. She referred to Georgia and said that this appalling 6-week limit on abortion would soon become law. She said that as a Governor she would do all in her power to pull back this horrendous ruling.
Stacey Abrams said that federal laws should protect the choice a woman makes when it comes to procreative choice and justice. She said that it should not be left to the ideology of an American state to decide on the value and quality of a woman's life.
Stacey Abrams Has Focussed On Abortion And Gun Laws In Her Campaign
Gun laws and abortion rights have been important issues in Stacey Abrams' political fight against Republican Governor Brian Kemp. She was recently in the news for her plan to escalate police funding.
She said that law enforcement officers are at times paid less than even living wages, which was wrong. She sought to raise police pay and also address the upsurge of violent crime in Georgia. She said that she would work towards intensified police accountability and work towards building community trust. She has also berated Gov. Kemp for being too soft on criminals.