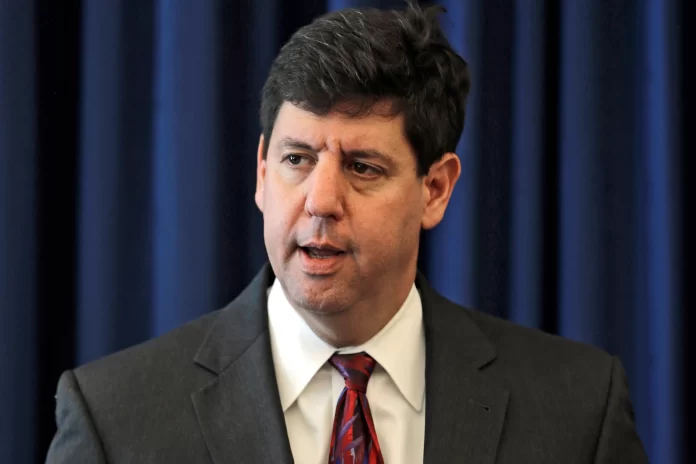 Less than 24 hours after a shooter massacred 19 children and two teachers at a Texas elementary school, legislators grilled President Joe Biden's nominee for the nation's top gun-control official.
Senators pressed Steve Dettelbach, Biden's nominee for director of the Bureau of Alcohol, Tobacco, Firearms, and Explosives (ATF), with renewed urgency after the massacre in Uvalde, Texas. As grievances over the insolvable gun issue in Congress spilled over into the pre-scheduled hearing for Dettelbach. Even though he campaigned for a prohibition on them when he campaigned for Ohio attorney general in 2018, Steve Dettelbach said Wednesday that he doesn't have a definition for the word "assault weapon."  
Steve Dettelbach Displays Rigid Partisan Divide On Guns
Steve Dettelbach was grilled by Sen. Tom Cotton, R-Ark., at his congressional testimony before the Senate Judiciary Committee, who chastised him for supporting an assault weapons prohibition during his campaign despite not understanding what it meant. Legislators, according to Dettelbach, are in charge of selecting whether firearms qualify as "assault weapons."
He acknowledged that defining assault weapons would be "a challenging challenge," because a definition that is too narrow would not "provide the safeguards that are desired," while a definition that is too wide "infringes unduly on people's rights." Cotton claimed that "assault firearms" is a word coined by "Washington politicians and attorneys."
He pointed out that whereas guns are classified as pistols, rifles, and shotguns, and each has distinct features, assault weapons do not. Cotton recalled that a 1994 prohibition by Congress defined assault weapons, but Dettelbach stated that he is "not especially familiar" with it. The idea that the ATF has been without the need for a Senate-confirmed head since 2015 may explain Steve Dettelbach's reticence to chime in on the issues of gun control.