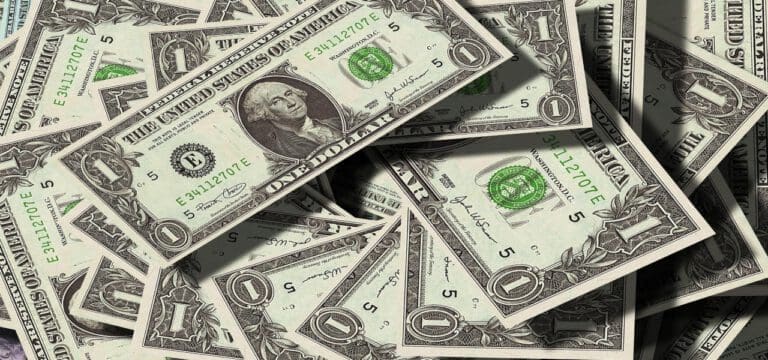 Although gas prices in California are the highest in the country at over $6 per gallon, some residents of the state could soon see a stimulus check respite.
The budget for 2022–2023 that Governor Gavin Newsom approved includes stimulus checks ranging from $350 to $1,050 for 23 million Californians, or more than half of the state's population. In a joint statement released on Sunday night, Gov. Gavin Newsom, Senate President pro-Tempore Toni Atkins, and Assembly Speaker Anthony Rendon noted that the $17 billion inflation relief plan that serves as the agreement's centerpiece "would deliver tax returns to millions of working Californians."
The governor and state assembly leaders jointly announced the budget framework agreement on June 26. "California's budget addresses the state's most pressing needs and prioritizes getting money back into the pockets of millions of Californians who are struggling with global inflation and rising costs of everything from gas to groceries," said the statement.
The plan calls for sending stimulus checks of up to $1,050 to 23 million Californians, which includes taxpayers and their dependents. According to the Newsom administration, the stimulus checks would be made to taxpayers by late October via direct deposit refunds or debit cards. For the state's 17.4 million tax filers who stand to gain, the Franchise Tax Board predicts that all will be given by the end of 2022 or early the next year.
For what is now known as the "Middle-Class Tax Refund," the state has developed an information portal, which includes a calculator for calculating your payout amount. The Franchise Tax Board of California will distribute stimulus monies via debit cards and direct installments. Starting in October and continuing until early 2023, payments will be made. The bigger state budget's $17 billion inflation-relief packages also include assistance with rent and electricity prices, stimulus payments, and a temporary suspension of the state's fuel taxes.
Stimulus Checks For Eligible Individuals And Families
The Middle-Class Tax Refund is anticipated to be available to 23 million citizens.
Based on income and tax-filing status, the payments will be made on a sliding basis. Taxpayers with low incomes who have at least one dependant stand to benefit most from this measure.
People who make more than $75,000 will not receive the entire benefit, as they did with the first two Golden State Stimulus payments, but other information has changed.
The eligibility for the maximum award is broken down as follows:
$350: those who make less than $75,000 annually
Couples filing jointly and making less than $150,000 annually pay $700.
An additional payment of $350 is due to the families listed above who have at least one dependant.
Income requirements to get the minimum payout:
People with annual incomes up to $250,000 will get $200.
Couples filing jointly who make less than $500,000 annually will pay $400.
For the aforementioned households that have at least one dependant, an additional $200 will be paid.
The California Franchise Tax Board allows you to determine your eligibility and examine the income distribution.
Deferred Diesel Tax
Before the end of the year, a number of pending legislative proposals, including a planned federal gas tax holiday, may temporarily alter the price of gasoline.
The suspension of California's 68-cent per gallon gas tax, the highest in the country, is not part of the state's financial plan. On the other hand, the budget will contain a 12-month suspension of the state sales tax on diesel fuel, beginning on October 1.
Other Benefits for California Residents
A few other initiatives are included in the budget to lessen how much citizens would be affected by inflation:
For eligible low-income renters who requested help by March 31 and received $1.95 billion,
Residents will get $1.4 billion in funding to assist with unpaid utility bills.
A $14.8 billion infrastructure and transportation program is also included in the budget, along with an additional $200 million for services related to reproductive health.
The new California budget also grants low-income citizens between the ages of 26 and 49 access to universal health coverage, making it the first state to do so. The state will suspend the current 23-cent-per-gallon sales tax on fuel for a 12-month period starting on October 1.
According to H.D. Palmer from the Department of Finance, "the state will give local governments the comparable amount of income, projected at $439 million so that there would be no impact on local transportation financing initiatives."
The last report on Friday was that a suspension of the gas tax was off the table because Newsom and Democratic leaders objected, saying doing so would not ensure a significant enough price decrease to benefit motorists.
The agreement reached on Sunday also includes stimulus checks to assist families in paying their rent and electricity bills. In a statement, the governor and legislature leaders stated that California will "achieve universal access to health care coverage," but they did not provide any further information.
And more than $200 million extra in financing would be made available for family planning services under the plan.
In a joint statement, the governors said that their budget "builds on our unparalleled commitment to reshape the available resources in our nation, from a $47 billion multi-year transportation infrastructure package to healthcare and education, showing the country what a true pro-life agenda looks like."
The stimulus check comes as gas prices in California continue to rise.
The state's average price per gallon of normal gasoline on Sunday was $6,321. Nevertheless, that falls short of the record of $6.438, which was established on June 14. And at $6.973, diesel costs are much more expensive. Supplemental Security Income/State Supplementary Payment (SSI/SSP) beneficiaries will get $300 million in additional benefits: Seniors who are 65 years or older, or who are blind or handicapped, are eligible for the SSI/SSP program.
For singles, the stimulus check agreement would enhance grants by roughly $39 per month ($470 for the year), and for couples, by nearly $100 per month ($1,200 for the year). The hikes would have an overall impact on 1.1 million instances.
For beneficiaries of CalWORKS grants, more than $800 million: CalWORKS is a program that offers financial assistance and services to qualified families that have one or more children living at home. A family of three might get up to $194 extra each month if the increases are combined with those that were previously announced. 369,000 households are affected by the price hikes.