The federal stimulus checks took a lot of stick for record inflation in recent months. But it was one of the most prudent moves ever made by the American administration in what would turn out to be the most difficult phase in its history since WW II. For the first time during one of the most severe economic downturns ever in its history, Americans continued to lead normal lives and afford a lifestyle that was barely possible even in normal times.
And with federal funds blocked by petty politicking, states have stepped in to send inflation relief measures, helped in equal measure by a surplus budget and funds from the American Rescue Plan Act signed by President Biden in March 2021,
The federal stimulus checks were a huge experiment in safety net policy with the administration giving out up to $3,200 to every eligible American. And it was not the only support that they received in the two years and more since the pandemic first hit the shores of America.
The stimulus checks were only part of the relief measures initiated by the federal administration. The extended unemployment checks and the enhanced Child Tax Credit stimulus checks were the continuity of the federal stimulus checks and supported families through 2021.
The Rescue Plan Ensured Round Protection For The American People And The Economy
The indirect support through ARPA was just as vital as it ensured that businesses stayed afloat and workers did not lose their jobs or had their hours curtailed even as they remained shut during the pandemic. And once the economy reopened after the pandemic, it was back on track immediately. It was the reason that despite the scale of the pandemic, America witnessed the briefest recession in its history, lasting only 3 months. 
The broad outpouring of cash did just what it was intended for and eased the economic hardships caused by the coronavirus pandemic. For the first time in an acute emergency, people had food on their table, they did not default on their credit payments, they did not lose their homes, and they even managed to save and spend like never before.
Critics called it wasteful and expensive, but while it cost the federal administration, it prevented large-scale starvation and worse, and a deep recession that would have been more expensive in the long run. It was a successful experiment on how to help the needy in difficult times.
Multiple analyses, including one conducted by the Census Bureau survey, found that comprehensive aid significantly improved the lives of Americans. It enabled them to buy food despite losing all forms of income support, pay household bills, and reduced depression and anxiety. And the greatest beneficiaries were the poorest households and those with children. It was the greatest ever experiment in hardship reduction through stimulus checks and associated support measures.
President Biden wanted this support measure to continue through 2025 at least. But Republican obduracy ensured that it was discontinued immediately after the first phase.
Petty political bickering and vested corporate interests put a stop to the support measures from the federal administration. The Republicans even sabotaged the enhanced Child Tax Credit fund that helped families with children pay for their food and education. It made sure that children and even teenagers below 18 years were not found wanting for both food and their educational expenses.
More States Move Ahead With Stimulus Checks Supported By ARPA Funds
The ARPA funds have proved to be a blessing also for the states and local bodies and have enabled the former to move ahead with inflation relief checks for their residents. After Maine and New Mexico began sending stimulus checks to their residents to counter record inflation, more states are moving ahead with relief measures as strained household budgets across the US have left citizens struggling to pay for gasoline, food and other essentials, utility bills, and home rent.
The reliefs continue to go out even as the Commerce Department has announced consecutive quarters of economic contraction, or in its simplest definition, a recession. This despite pushbacks from the federal administration to go all out to contain the record inflation even though being constrained at every step by the Republican opposition.
California and Florida are the latest among states to announce relief measures for their residents. Florida is a surprise entrant as its Republican Governor has been a staunch opponent of stimulus checks but has relied on funds from the Rescue fund to send stimulus checks to around 60,000 of its residents. Last month DeSantis said that the state would roll out a $450 child payment to select residents to help with rising costs.
California will give stimulus checks of up to $1,050 to around 23 million residents, around 60% of its population. Democratic Governor Gavin Manchin has covered even joint filers reporting income of $250,000 though they will receive a small relief amount.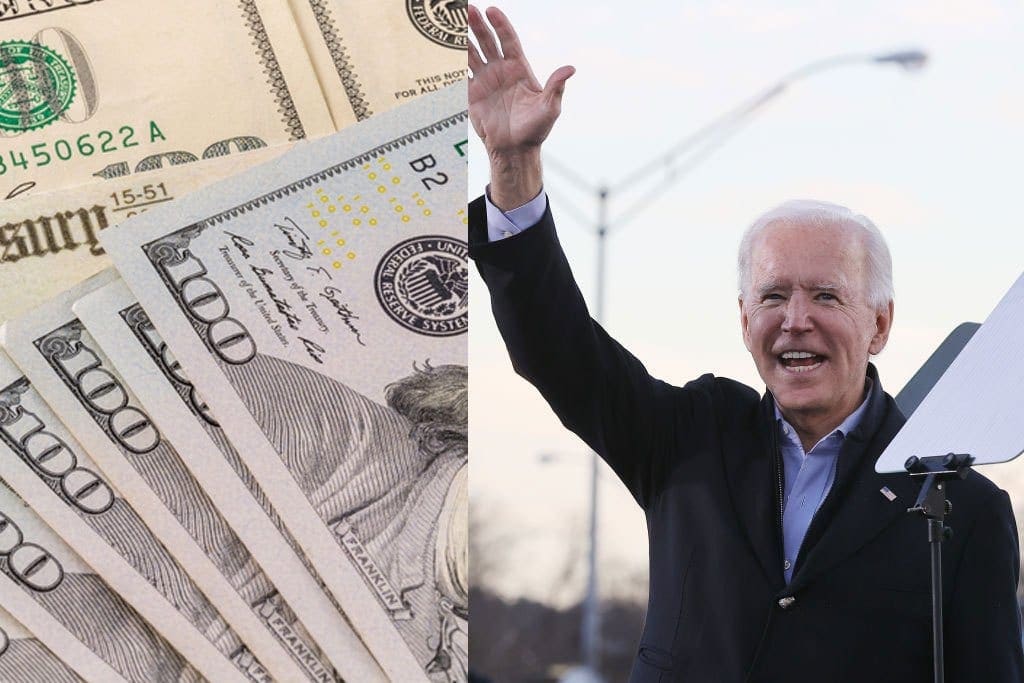 Delaware will also be issued a one-off stimulus check of $300 to residents who have filed their 2021 returns. Joint filers will receive a single check.
Georgia has also been sending out one-off rebates to residents who have filed their returns up to 2021. They will receive a $250 check for individuals and double that for joint filers. Household heads will receive a $375 payment.
Hawaii Gov. David Ige has signed a law to give a tax rebate of $300 for individual residents with an AGI of less than $100,000. For joint filers, the maximum is $200,000 to be eligible. For filers earning above that figure, the stimulus check will be $100. The payments will start in the last week of August.
Illinois has announced a $1.83B relief package under the Family Relief Plan. The plan that went into effect on July 1 will include a rebate on property tax and income tax relief. There is also a proposed temporary relief on sales tax.
Indiana is sending out $125 stimulus checks to all taxpayers regardless of their tax filing status or income. Gov. Eric Holcomb has urged lawmakers to support sending out the second payment of $225, but he has met stiff resistance from the Republican opposition. They have offered an alternative that would suspend sales tax.
Minnesota has announced plans for frontline workers who have begun receiving a $750 stimulus check.