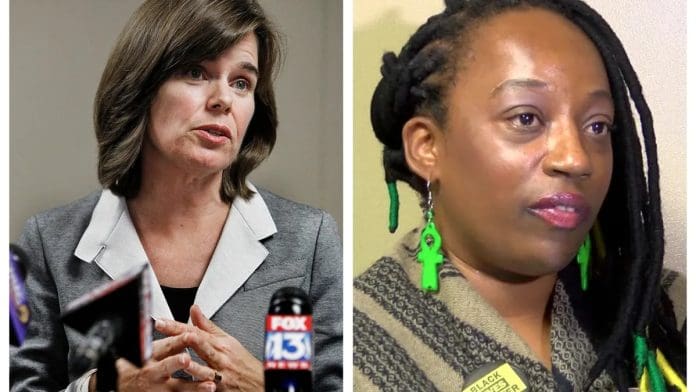 Steve Mulroy, a Democratic attorney who promised to make prosecution for abortion a low priority issue has beaten the incumbent DA who was for prosecuting doctors who implement the procedure. The contentious race features clashes over prosecution for abortion and new laws that require stringent punishment for violent crimes.
Mulroy recorded a decisive victory over Amy Weirich, the DA of Shelby County, and takes over on September 1. He has pledged to advance strategies to tackle violent crime in Memphis, a persistent issue in the area. He said he looked forward to knowing the residents in his new office which includes line attorneys and the leadership.
Weirich Oversaw Memphis's Notoriously Harsh Legal System
Weirich was the Shelby County DA since 2011 and has been successful in prominent cases including NBA player Lorenzen Wright's murder. She also developed a program that encouraged community members to take in low-level lawbreakers without jailing them.
But the outgoing DA has been heavily criticized for the prosecution of Pamela Moses, a Black Lives Matter activist, charging her with trying to illegally vote. She was sentenced to 6 years which activists said was vindictive and excessive.
Moses's sentence was thrown out by a judge in February and a fresh trial was ordered. It was since discovered that the Dept. of Correction in Tennessee failed to produce a vital document in court. The outgoing Memphis DA backed away from a 2nd trial which she said was in the interest of the judicial economy.
The incoming Memphis DA and Weirich had earlier clashed over Tennessee laws which require that convicts serve entire the entire sentence in case of certain felonies including vehicular homicide, 1st-degree murder, and carjacking. Weirich has contended that the law ensured that criminals were more accountable and also ensured justice for targets of such felonies.
Mulroy is a civil rights lawyer, a law professor, and a former federal prosecutor. He has contended that the present laws did not reduce crimes or provided incentives to convicts to earn prison credits and rehabilitate. The money spent in jails could instead be used for reentry programs and youth intervention he said.