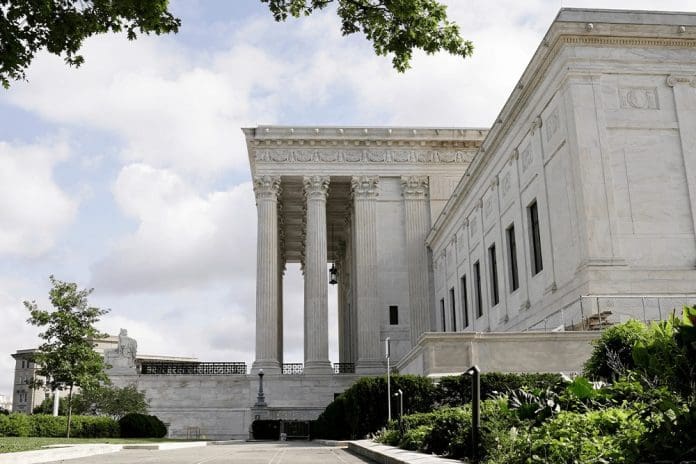 Several Justices from the Supreme Court have given vent to anger and irritation recently with the news and social media, public expectations of rulings, and even each other.
The unprecedented show of emotions has not been confined to any one case or ruling. But the trigger for the disquiet and anxiety seems to be the Texas ruling that effectively bans abortion in the state.
In an extraordinary display of defensiveness at their rulings, 5 of the 9 Supreme Court justices have denounced criticism of their rulings. Samuel Alito was the fifth judge to vent his desperation. He hit out at critics who he feels, were trying to represent the Supreme Court as 'sinister and 'sneaky.' He said it was an effort to 'intimidate the judges.
Alito said that the Supreme Court was being wrongly portrayed as a 'dangerous cabal.' He said that attempts were also being made to show that important issues were being decided in a secretive, novel, and improper way at unearthly hours.
In an unusual display of desperation and touchiness, several judges have spoken out for the unusual media interest in the decision to effectively ban abortion. But the digressive decision destabilized the precedent ruling nearly 5 decades ago.
Supreme Court Justices Hit Out In Desperation
Rarely have justices come out so openly and desperately simultaneously. And the utterances have come at conflicting purposes. It highlights the deteriorating confidence in the Supreme Court.
Congressional scrutiny and opinion polls on the media, and online, have emerged as a fresh danger to the legitimacy and reputation of courts across the nation, the judges believe.
Fissures between the conservative and democratic elements in the Supreme court have come out in the open. Things have never been so open even before. The court approval ratings have plummeted, with a mere 40% of citizens approving the work of the court.
Another poll has revealed that less than a third of citizens want the 1973 verdict to legalize abortion overturned.
Conservative appointees to the Supreme Court have hit out at the media even as liberals have urged people not to consider justices as 'junior-varsity politicians.'
Justice Alito said that there were efforts to intimidate the Supreme Court and damage its reputation as an independent institution.