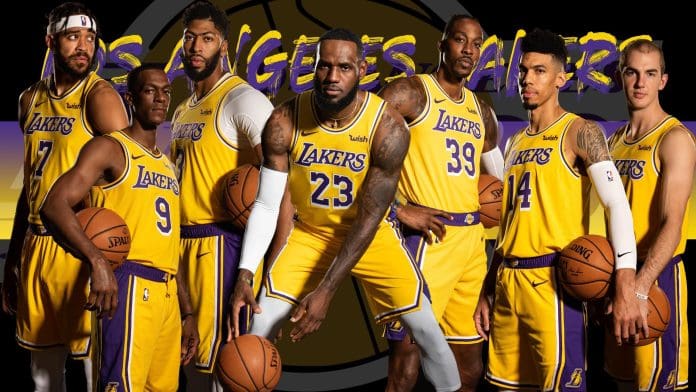 The NBA season is on the verge of completion. The clubs have showed their capabilities and have proved their worth. They have helped the fans cry and laugh together. However, as the season is slowly approaching its ends, there are quite a few things you may have missed. So, we have brought you one of these things. Here is a flaw in the defence we realized that can bring problems for the Los Angeles Lakers in the long run.
The Los Angeles Lakers Transition To Defense Can Haunt Them This Season:
Los Angeles Lakers has been one of the best teams, and among the biggest names in NBA. They are also the home to plenty of the living legends of NBA, Even LeBron James still plays for them who was seem to be confident to put up a fight in the Western conference given they qualify for the game.
The Los Angeles Lakers probably have the easiest schedule in the league right now. They have two more home games than the number of road games left. The Los Angeles Lakers has a great chance to stay in the game, and they will have better chances than they had just a week ago. However, we found a flaw that needs to be fixed if they want to achieve something big this season.
The problem for the Los Angeles Lakers went beyond Russell Westbrook as their transition in defense as a team gets destroyed. In almost every Lakers game the team often had four players below the foul line when the opponent shoots for the basket. Their floor balance goes away while backpaddling and they often concede baskets because of this problem. Los Angeles Lakers should concentrate more on this if they want to achieve anything this season.