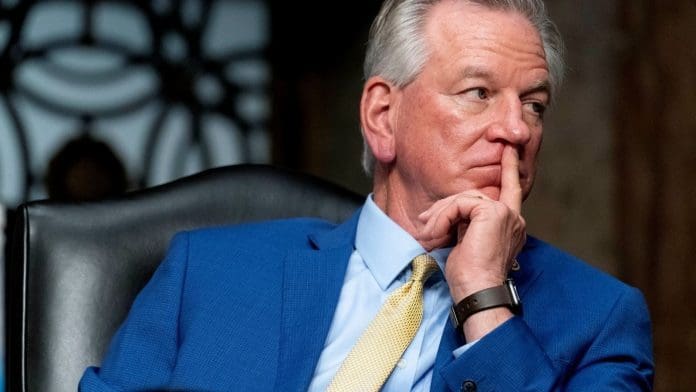 Republican senators have been accused of stalling promotions for over 150 generals and flag officers. He is stalling the promotion over a policy that funds travel costs for members of the military seeking abortions. His actions have drawn flak even from Republican Congressmen.
The reprehensible tactics of the Alabama Republicans have turned into a flash point. Senators and other Congressmen from both parties have openly voiced concern over the repercussions of pursuing such a dangerous line.
Senior politicians from both sides have openly warned Tommy Tuberville that there could be an overhaul of the process of nominations in the future.
The Senate must approve the promotions of top-level generals and other officers. The task is normally smooth and typically quick. But a single senator can throw a spanner in the works, as Tuberville has done in this case.
Tommy Tuberville is using a procedural tactic. This allows him to stall the fast consideration of 158 generals and other flag officers, plus two other civilian nominees.
Tommy Tuberville's Antics Have Angered Both Republicans And Democrats
Even Senate Majority Leader Chuck Schumer has been forced to speak up. He pointed out that just a single senator, Tuberville, was stalling the promotion and confirmation of all generals and flag officers. This, he said, was creating a hostage situation for the military, the American national security and safety.
He said that for decades both the Republicans and Democrats had cooperated and quickly confirmed such routine promotions without bringing in differences along party lines.
Schumer said that Tuberville was blocking promotions at a time when war was raging in Europe. He termed the actions of Tommy Tuberville as horrible.
Several Republican senators, including Susan Collins of Maine, have been openly critical of Tuberville. She said that she was concerned that the senator was blocking military promotions and not political ones.