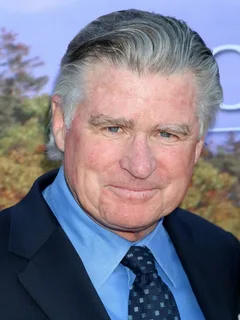 American actor Treat Williams, died on June 12 after a fatal motorbike accident in Vermont. The 71-year-old Hair, 1941 and Everwood star had been riding his bike on the Vermont Route 30, close to Dorset, when Treat Williams met with the accident. Barry McPherson, who has been Treat Williams' agent for the last 15 years has spoken to People about his accident. He has stated that Williams was about to take a turn when a car hit him. McPherson has also stated how Williams' sudden death has left him devastated. He has called William to be the nicest guy and a very talented actor.
Barry McPherson has further stated how Williams was an actor's actor and that he was loved by filmmakers. Williams has been in the Hollywood film industry since the 1970s. According to McPherson, William was proud of his acting performance of 2023, and was happy with the work McPherson had got him.
Treat Williams Was Airlifted To Hospital After Accident
According to the fire chief of Dorset, Jacob Gribble, Treat Williams was airlifted in a LifeNet helicopter to the hospital after the accident. However, upon arrival, Williams was declared dead. Gribble said that the Treat William's fatal motorbike accident involved a single vehicle. Williams was received by the Manchester Fire Department as his helicopter landed in New York.
The police department of Vermont has stated in a press release that an investigation has been launched probing Williams' accident. A team of investigators will visit the accident spot to make speculations of how the accident happened. William is survived by his wife actress Pam Van Sant and his two children. Numerous co-stars, actors, actresses, friends and family have expressed their condolences to Williams' family both in person and on social media.