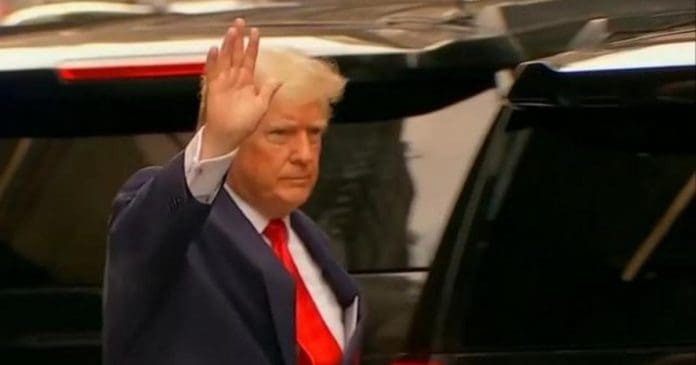 A federal judge has granted former president Donald Trump's request for a 'special master' to evaluate the documents that he has stolen from the White House and were seized by the FBI from his Florida residence at Mars-a-Lago. The judge ordered the appointment of an independent arbiter to look into the trove of seized materials.
Judge Aileen M. Cannon of the Southern District of Florida of the Federal District Court has for now barred the Justice Dept. from including the seized materials in any investigative purpose that is linked to Trump till the 'special master', or arbiter, completed their investigation.
This order temporarily puts on hold any attempts by federal prosecutors from using key pieces of evidence even as they go ahead with their investigation into the material stolen by the former president from the White House when he relinquished power.
The order will ultimately delay the process of criminal inquiry against Trump. The Federal Judge appears to have given special treatment to Trump and has rejected that he be considered a normal investigative subject.
The 'Special Master' Order By The Trump Appointed Judge Effective Delays The Whole Inquiry
In her order, the judge said that she had based her decision on ensuring an appearance of integrity and fairness, given the unexpected circumstances. But the order would have no effect on the separate review of the documents by the National Intelligence as they seek to determine the extent to which national security was compromised by the removal of sensitive materials by Trump.
A justice department spokesman said that the US was examining the ruling and would respond appropriately in the investigations. Judge Cannon was appointed by Trump and in her ruling has given the 'special master' wide-ranging powers that protect confidential executive deliberations.
The National Archives has been trying for months to get the documents from Trump and had told his lawyers that the White House did not consider that there was any merit in the claims of executive privilege by the former president.