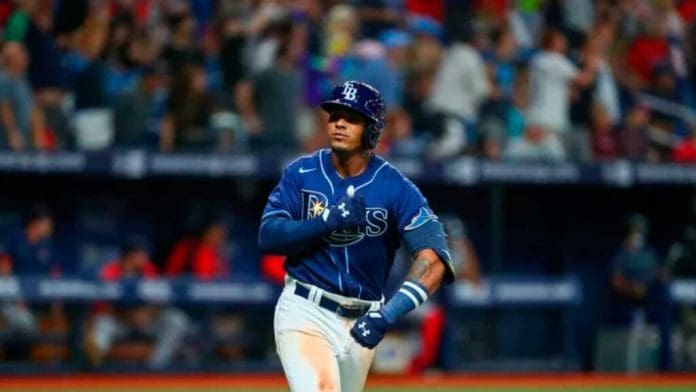 There is a good possibility Wander Franco, the shortstop for the TBR, will be permanently barred from Major League Baseball if the charges against him are found to be true. This had been a given since he also runs the risk of being imprisoned. Messages have surfaced with allegations that Wander Franco interacted sexually with a minor. The concerned girl was once believed to be 14 years old, however, it has now been determined that she is 17. If claims of rape are made to the officials, the juvenile is still punishable under the law.
Playing Again Should Be The Least Of Wander Franco's Worries
Nobody on the crew wanted to discuss this incident and utterly disregarded any inquiries that were made about it when Wander Franco was not there. Hector Gomez, an MLB insider, revealed that he spoke with a person involved in this Wander probe. If this information is accurate, the MLB had been keeping an eye on the present situation and might make history over Wander Franco. It would be highly improbable that Franco would be a part of MLB again, based on the findings of the inquiry that are presently being conducted, which committed him directly to the claims against him, the source told him regarding the shortstop's future in the league.
The least of his concerns should be not being able to play in the MLB given the seriousness of these accusations. The news of the minor's charge against the TBR player was first reported by this same magazine. Wander Franco's career, which was just getting started, will end if he ultimately gets kicked out of the league. He has been the most highly anticipated young player at the age of 22 and had the potential to rule the game for many years