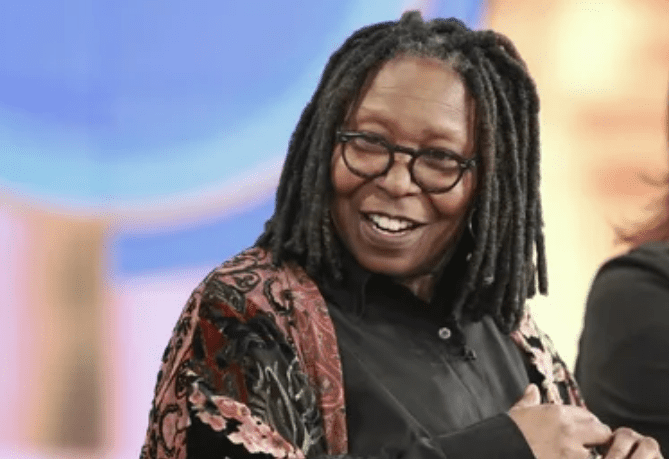 Whoopi Goldberg is in trouble again for what is being termed as 'deeply offensive' Holocaust comments as it has drawn harsh reactions from the Anti-Defamation League. The league has called out Whoopi Goldberg for questioning whether the Holocaust, in which 6 million Jews were killed, was racially motivated.
Speaking to The Sunday Times, published during Hanukkah, Whoopi Goldberg opined that Jews continue to be divided about their true identity, whether the Jews are a religion, a race, or both. She said that her friend had said that the census of the Jewish people doesn't happen. And that leads her to conclude that the Jews are not truly a race.
Jonathan Greenblatt, the CEO of ADL said that the comments on the Holocaust by Whoopi Goldberg were incredibly disappointing and deeply offensive. He said that it was more troubling as this was not the only instance the actor made remarks that were offensive towards Jews.
Jewish Leaders Say Whoopi Goldberg's Comments Could Have Dangerous Consequences
Greenblatt said that Whoopi Goldberg should realize that such anti-Semitic comments, especially at a time when there was a surge of such incidents across America, could have dangerous consequences.
He further said that Goldberg should immediately express regret to the community and also educate herself about the actual nature of anti-Semitism and how events occurred that triggered the massacre of millions during the Second World War. He said that Whoopi Goldberg should do it because it was the correct thing to do, and not because it would do good for her ratings.
When a journalist for The Times suggested the presence of racially disruptive laws that the Nazis used to systematically target the Jews, the host of The View said that she still believed that the Holocaust was not originally about physical or even racial attributes.
Whoopi Goldberg said she believes that people were being killed after being branded as being mentally imbalanced, and not for belonging to any particular community.