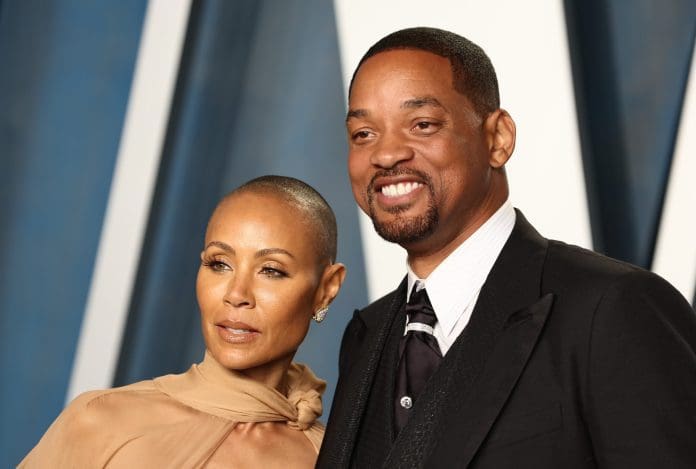 After the Oscar drama, Will Smith smacked Chris Rock, humiliating him. Here both are at fault, Chris shouldn't have made fun of Jada's baldness in the first place. And there is a thing about time and place, Will didn't keep that in mind.
However, after that incident, Will reached out to Chris apologizing, of course, understandable that he needs time to process the whole thing and he got a family. He felt humiliated in front of his children, the incident took place in front of the whole world.
The Dynamic Between Will Smith And Jada
Jada Pinkett Smith suffers from hair loss disease and Chris made that joke about it. As we all know Jada cheated on Will long back and made quite the public scenario. Recently in Malibu, the couple was seen together in a quite good spirit.
Jada nailed the white Air Jordan look finishing with a full black outfit and with a flannel shirt tied around her waist and some statement Jewelry. Will Smith with white air Jordan and navy blue trousers with a polo T-shirt, in a good mood even waved at the paparazzi leaving a celebrity hotspot Nobu, hand in hand.
Jada in the interview after the Oscar incident, on the talk show "Red table talk", stated that "both of them need to heal and, talk it out and reconcile". Further stated, she and Will Smith are in good shape and they will continue lead life together, as they have been doing for the past 28years.
Whereas, Rock said at the gig that if everybody wants to be a victim then no one will listen to the real victim, even after the Oscar incident he went to work the next day because he needed to take care of the kids.