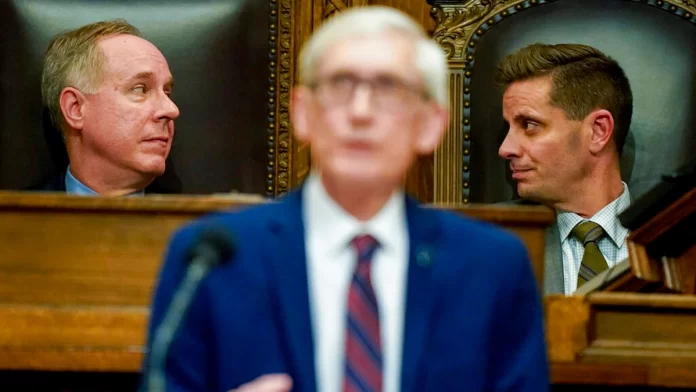 Last weekend's entry of Timothy Ramthun into Wisconsin's gubernatorial race was a car disaster that no one could turn away from.
His campaign is based on the absurd notion that the 2020 election can still be reversed — something that even friendly Republicans here admit is impossible. His campaign website went launched, only to be removed shortly after.
Wisconsin GOP Have Clashing Views
The Wisconsin Republican Party's problem is that it isn't simply Ramthun. Several county parties have called on Wisconsin's longstanding Republican Assembly speaker, Robin Vos, to quit in recent weeks. Other local party officials have objected to – or are considering bypassing – the state party's endorsement procedure in midterm elections, claiming it is exclusive.
In addition to Ramthun, another gubernatorial contender, Kevin Nicholson, is publicly feuding with the state party, portraying the party's chair as part of a "broken system." It's an astonishing amount of disarray for a state party that was once viewed as a national model for conservatism.
And it may have severe consequences for the party in Autumn of what appears to be a favorable year for Republicans across the political spectrum, undermining fundraising and turnout efforts in the GOP's campaign to reelect Sen. Ron Johnson and topple the state's Democratic governor, Tony Evers.
The turbulence in Wisconsin reflects, in part, primary politics that are particularly vicious almost elsewhere this year. And it reflects a near-universal outpouring of rage among rank-and-file Republicans about Donald Trump's demise in 2020. But there is one significant difference between Wisconsin and the rest of the country. Unlike in other states, activists in this state are challenging not only their party's established elected politicians, but also the party itself.