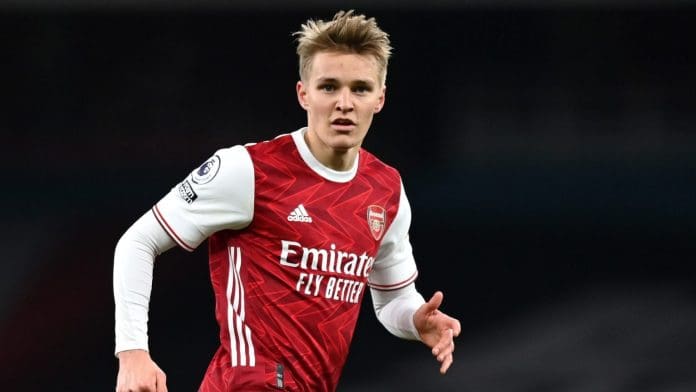 Arsenal kept their winning streak going even in the mid-season friendly matches with their B-team as the first team players are busy helping their respective countries in the World Cup.
Arsenal have participated in a mid-season friendly tournament namely the Dubai super cup in which they triumphed victorious after they defeated AC Milan in their final match in the tournament.
Their captain Martin Odegaard gave the team a perfect start as the league toppers in the PL lead with a goal thanks to the asset of Norway's midfield. He placed a precise left-footed shot like a sniper to find the net of the opposition goal just twenty-one minutes in the match.
Martin Odegaard has been playing a crucial role in Arsenal's campaign this year. He has been controlling the midfield and has been the most crucial in Mikel Arteta's plans. Now with Gabriel Jesus' absence after getting injured at the world cup, Arteta might need him even more for the Arsenal side.
Arsenal Defeated Milan To Win The Dubai Super Cup:
Well, Odegaard looking like he will do anything to help the team. Odegaard just before the first half conclusion in the match deflected Reiss Nelson's shot unintentionally to score another goal to double down the lead for Arsenal.
It was enough to secure victory even though the Seri A reigning champions pulled one goal back with the help of Fikayo Tomori in the final quarter of the game.
In addition, Gunners earned an additional point for triumphing 4-3 in the ensuing penalty shootout. Before the Milan-Liverpool exhibition game's championship game last Friday, Arsenal has already won the Super Cup thanks to a 3-0 victory against Lyon this past week and the max points earned from that victory.