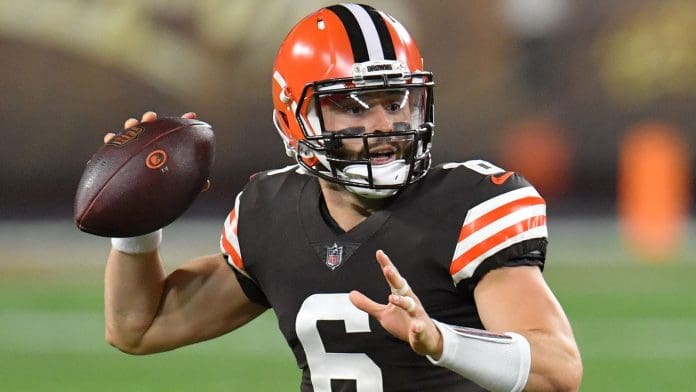 Baker Mayfield is one of the most prominent names in the American football circuit. He is regarded as one of the best athletes to have played the game in modern times. Baker has been very enthusiastic about the sport since his childhood. As a result, he started training early on in his life. Mayfield played college football for a while where he had impeccable success for his team. His talent was soon spotted by the experts and he was incorporated into the elite group of NFL. Baker was drafted by the Cleveland Browns in the year 2018.
He created a lot of buzzes that year and was drafted as the first pick of the team. Baker went on to become one of the biggest mainstays for the Browns as he performed impeccably well. Baker helped the team win some of the tightest matches and also bailed the Browns out of danger single-handedly on many occasions. However, the recent relationship between Cleveland and Baker does not seem to be going well at the moment. As per the latest news, Baker Mayfield is likely to leave the Cleveland Browns in the upcoming season. Let us learn more about the story in detail below.
Baker Mayfield Traded To Carolina Panthers
Baker Mayfield and Cleveland Browns' honeymoon has come to an end. The team management has come to the conclusion of trading the athlete in the upcoming season. Baker was registered at Cleveland for a period of four years. During his stay, the athlete played over sixty games for his side.
Baker Mayfield will be playing for the Carolina Panthers in the new season. Mayfield was one of the best quarterbacks that the Browns had in the recent past. However, his recent inconsistency compelled the team to reach a sad conclusion.