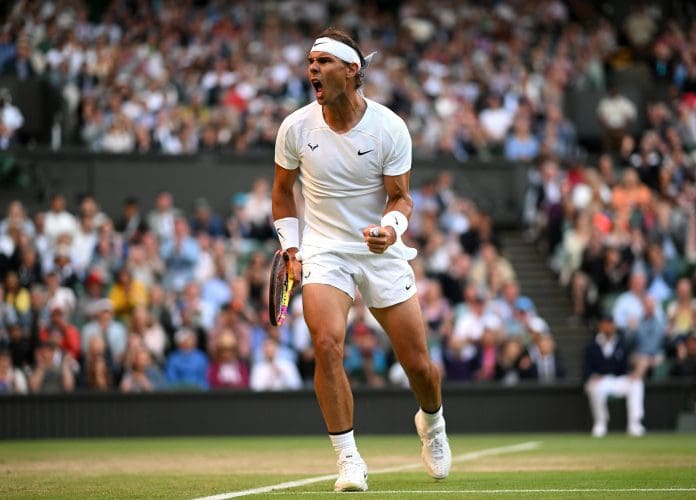 Rafael Nadal is one of the biggest names in the professional tennis circuit at the moment. He is regarded as one of the living legends of tennis. The Spanish athlete came to the forefront when Roger Federer was reigning supreme in the circuit. He worked his way up and soon matched the skills and greatness of Federer.
In a very short period of time, Nadal proved his worth with his powerful tennis which even made greats like Federer surrender to him. Within a short span of time, Nadal and Federer were considered arch-rivals, and their matches have now attained legendary status. Nadal has won almost every Grand Slam that he has played. He is known for his expertise in the clay court. Nadal holds the record of winning the most number of Roland Garros by an athlete in professional tennis.
However, his recent days were not so flourishing as he had to take a long time off of tennis to nurse his injuries. However, he did join Wimbledon this year and is looking to have his eyes firmly set on the title. Rafael Nadal has advanced to the semifinals of this year's Wimbledon after beating Taylor Fritz in a thrilling quarterfinal match. Let us learn more about the story in detail below. 
Rafael Nadal Win Against Fritz 
Rafael Nadal did beat Taylor Fritz but not before he faced the toughest challenges in recent times. The game was one of the best quarterfinal games Wimbledon has witnessed in recent years. Fritz showed significant determination and perseverance and even threatened to defeat Nadal at one point in the game. 
Rafael Nadal had to put in all his efforts to win the match. The match ended in a 3-6, 7-5, 3-6, 7-5, 7-6(10-4) tie break set. Nadal heaped praises on his opponent and stated that it was an honor to play against such high-quality players. Nadal will be facing Nick Kyrgios in the semi-finals.