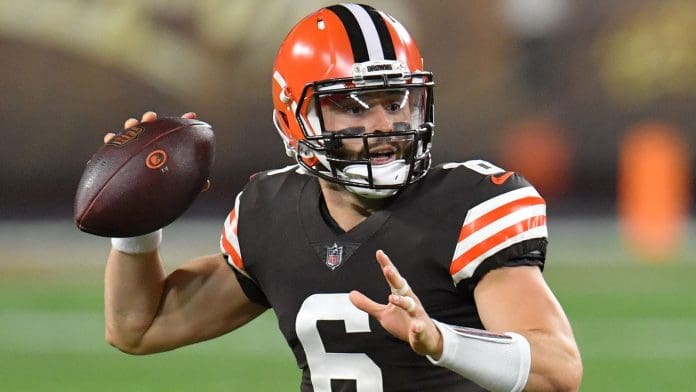 Tampa Bay Buccaneers are running fast this offseason to complete and prepare their team before the next season starts. Baker Mayfield has been the newest inclusion for the Tampa Bay Buccs and the concerns over Kyle Trask's future is slowly growing.
Before Tom Brady announcing his retirement, the supporters and the followers already had an idea that a new sheriff will come to town next season for Tampa Bay Bucs. However, who will be the player was the main question. Now that Baker Mayfield has already come to the field, it is evident that he will be the new sheriff for them. However, what does that tells you about the future of Kyle Trask?
Bucs have signed Mayfield on a free transfer on Wednesday, that will now help them to create a new competition for the players in the team.  The person who will be the most affected by this transfer is going to be Kyle Trask.
Baker Mayfield To Bucs On Free: What Is Trask's Future?
Todd Bowles has recently clarified how trask's presence will not affect the Bucs' decisions to make acquire players in his position. They just don't want to hand him the starting role as that can make him complacent.  Baker Mayfield's first steps as a Buc in the ground will increase the competition for Kyle Trask in the team.
For all the possibilities revolving around the future of the player, here are the possibilities. In one case if Kyle beat Bake Mayfield for his role in the first team, it can provide the Bucs with more stability as they enter the new season. However, if Mayfield secure his spot in the training ground defeating Kyle, it probably will be the end of his Tampa Bay career as that will not be considered a good sign by any means.